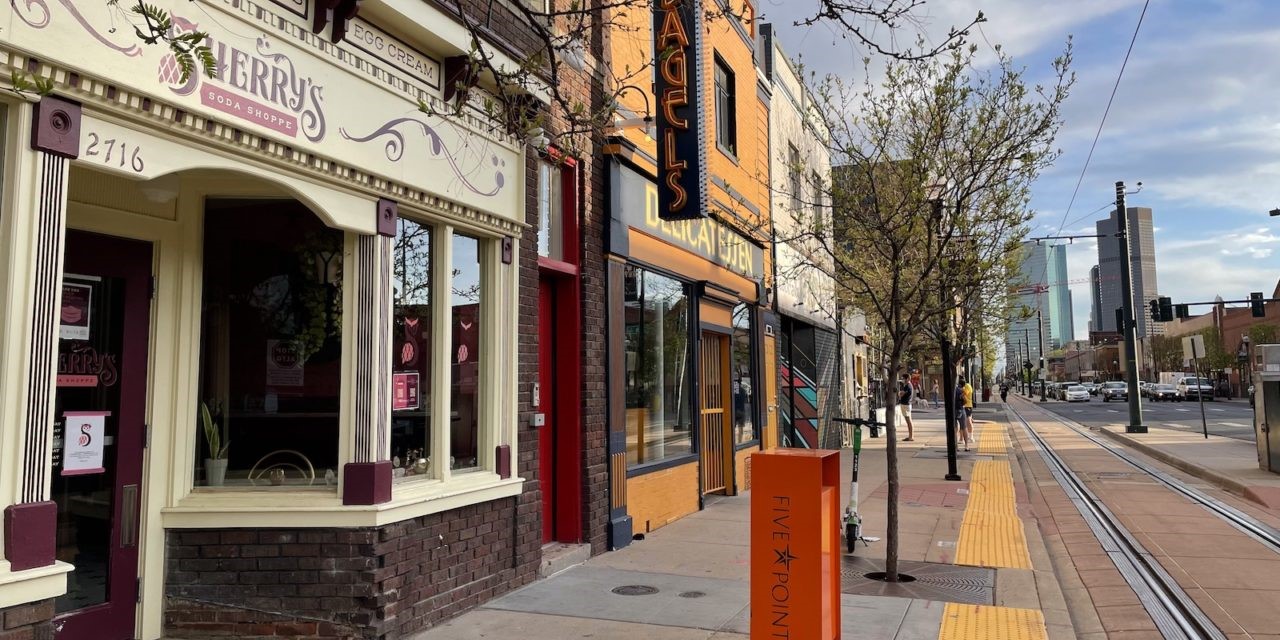 ¡Viva! Streets Denver
¡Viva! Streets Denver is a FREE community event series that celebrates Denver's vibrant neighborhoods and supports local business with temporary car-free streets. Over four Sundays this summer (May 14th, Jun 4th, Jul 9th and Aug 6th), approximately 3.5 miles of downtown streets will close to cars and open to people!
All ages are invited to walk, bike, roll, jog, scoot, or dance down activated streets in the heart of our city and connect with community through exercise, entertainment, and food.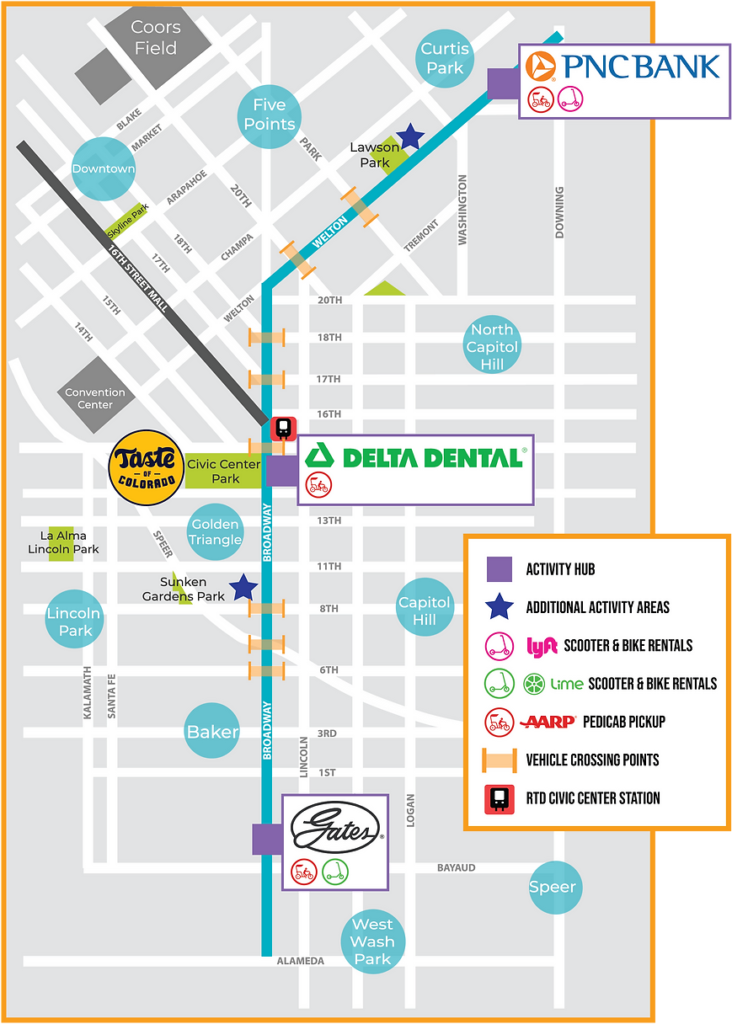 ¡Viva! Streets will activate Downtown Denver streets on Broadway from Alameda to 20th Street and on Welton Street from 20th Street to Five Points. Meet up with friends and family at a local business or one of three activity hubs along the route. Vehicles will be able to cross the ¡Viva! Streets route at DPD-monitored traffic crossings.
Transit Detours Map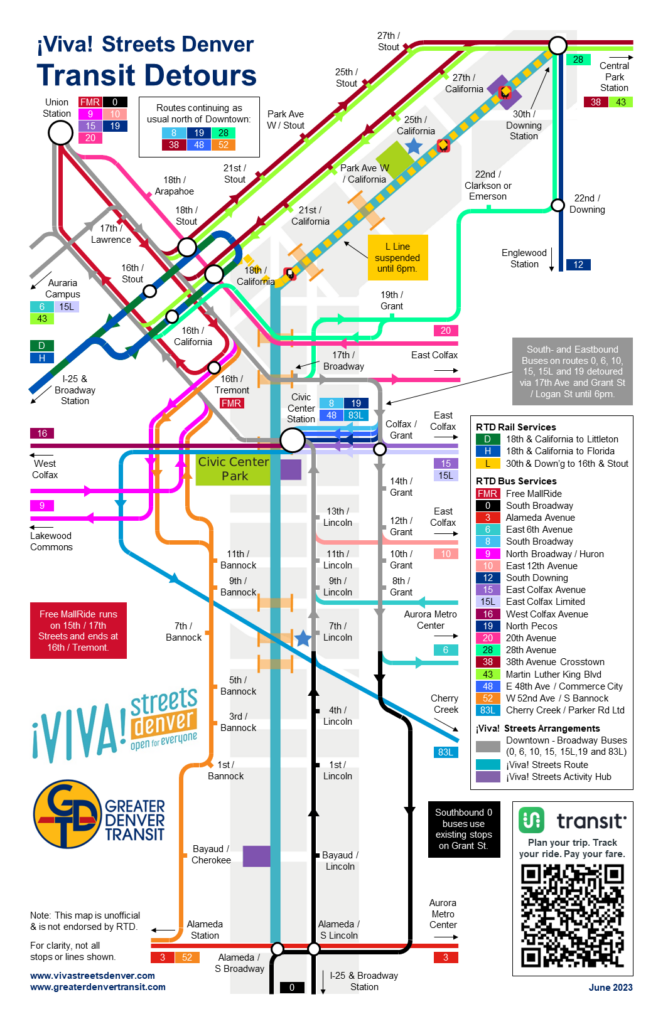 Our View…
Greater Denver Transit is broadly in support of the Viva Streets Denver events and hopes that due to their success, they become a regular occurrence in Denver. That said:
– The L Line will be suspended as it runs along Welton St and multiple south- and eastbound bus routes will be detoured on to Grant St as they normally use Broadway.
– Removing all buses and trains from the streets fails to allow people to experience what 'car free' streets would genuinely be like and how transit serves people and local businesses in the area.
– We understand that the suspensions and detours are necessary due to safety concerns, particularly at the vehicle traffic crossings.
– We urge the Downtown Denver Partnership and Denver Police Department to continue to engage with stakeholders, review how previous events went from a safety perspective and re-consider if transit can be included in the core of the event.