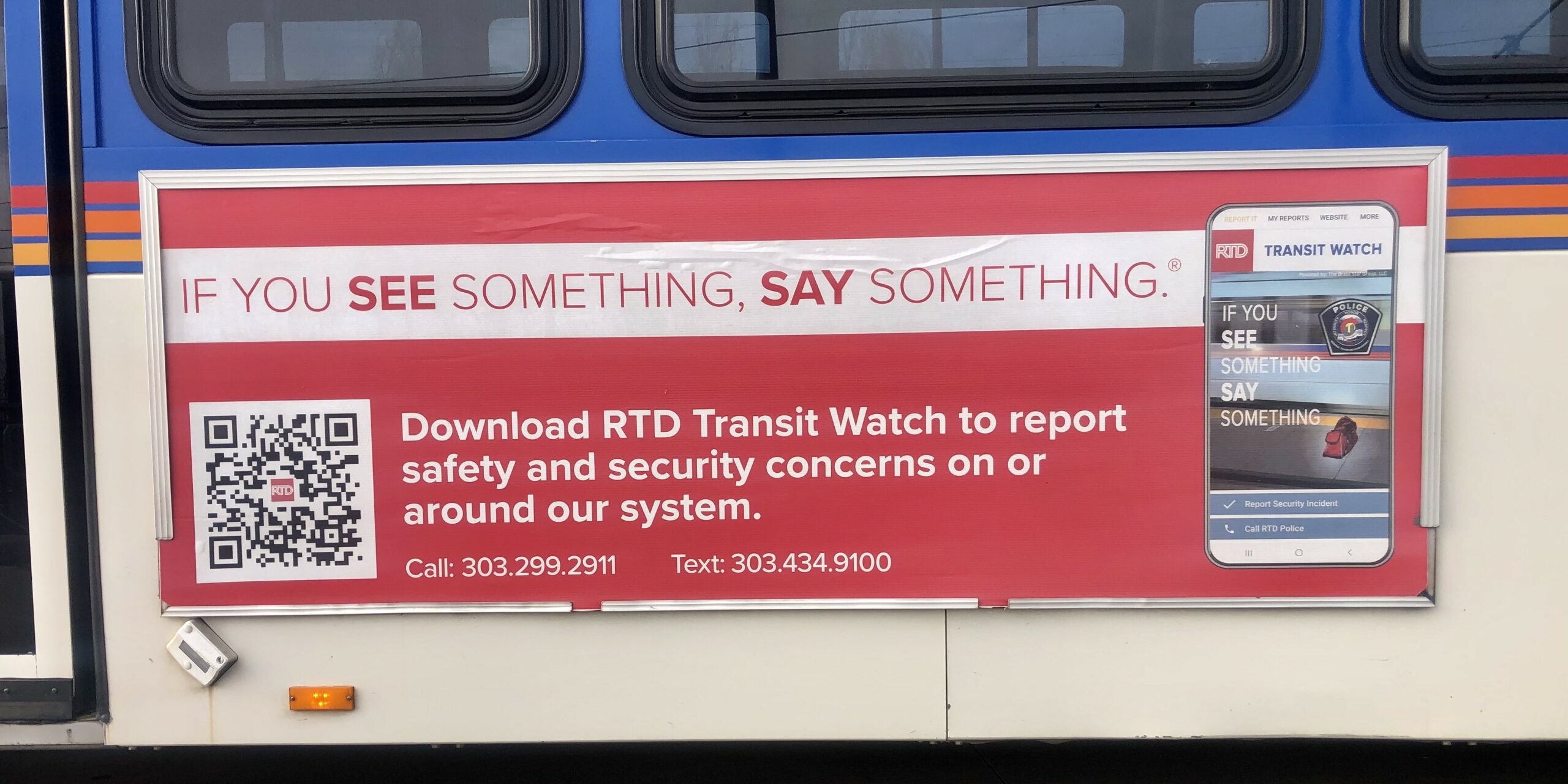 Safety and Security
2023 RTD 'Respect the Ride' Code of Conduct Survey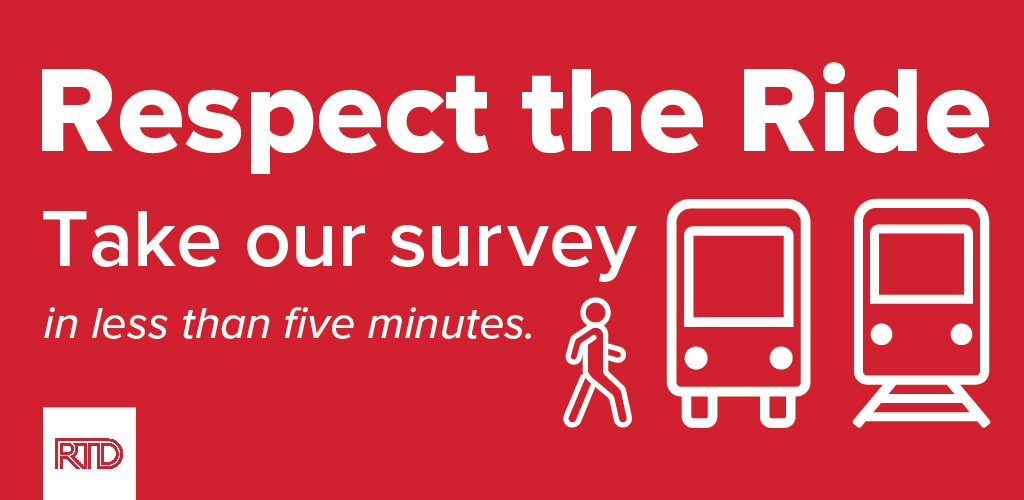 Following an internal staff review that began in 2022, RTD has proposed changes to its Code of Conduct. The agency is now conducting a community engagement exercise on the proposed changes.
Transit Safety Tips
Plan your route ahead of time. If you're new to public transportation, the bus or train schedule may be confusing at first. You should plan ahead of time where you are going and how you will get there.
Listen for public announcements and follow the directions provided.
While waiting for a bus, try to avoid unlit or deserted areas. Stand near others who are waiting, an occupied building, or in a lighted area until transportation arrives.
Stand to one side to allow people to exit the train car before you board.
Watch your step when boarding or exiting a train, as there may be steps and / or a gap between the edge of the platform and the train door.
Never attempt to board a train once the doors begin to close.
Stay alert and hold on to railings when a bus or train is slowing down or turning.
When you arrive at your stop, be aware of others around you. If you feel you are being followed, go to the nearest occupied building and ask for assistance.
Never display money or valuables in public. Carry your wallet in an inside pocket, or a pocket that can be buttoned. Keep your purse, shopping bag or other belongings in your lap, on your arm, or between your feet. Do not leave them on an empty seat.
Transit Watch App
We recommend all riders download the Transit Watch app, which allows safety and security incidents to be easily reported. It's always worth filing a report, even if it appears the people responsible for the situation (e.g. littering) are long gone. This helps RTD Transit Police understand where the problems are happening on the system and allows them to focus resources where they are likely to be needed.
If it is clear a train car or station needs to be immediately cleaned or attended to (e.g., due to vandalism), the RTD Transit Police can pass this information along to the relevant RTD team.
For urgent assistance from the RTD Transit Police, call 303-299-2911. If it is an emergency, always call 911.