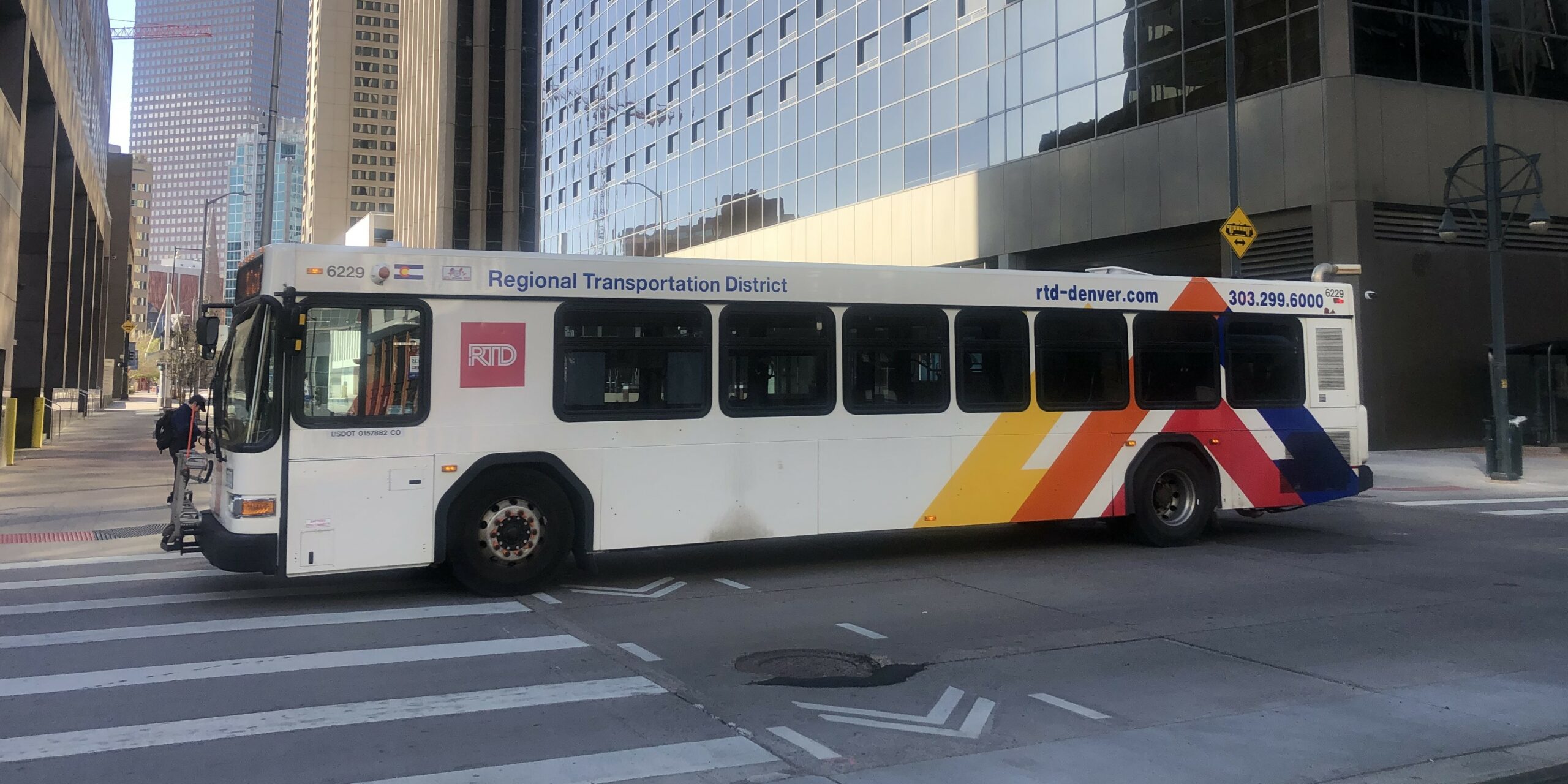 Denver Moves Everyone
Plans, plans, plans…
It's no secret that Denver likes to do plans. 'Denver Moves Everyone' is the latest.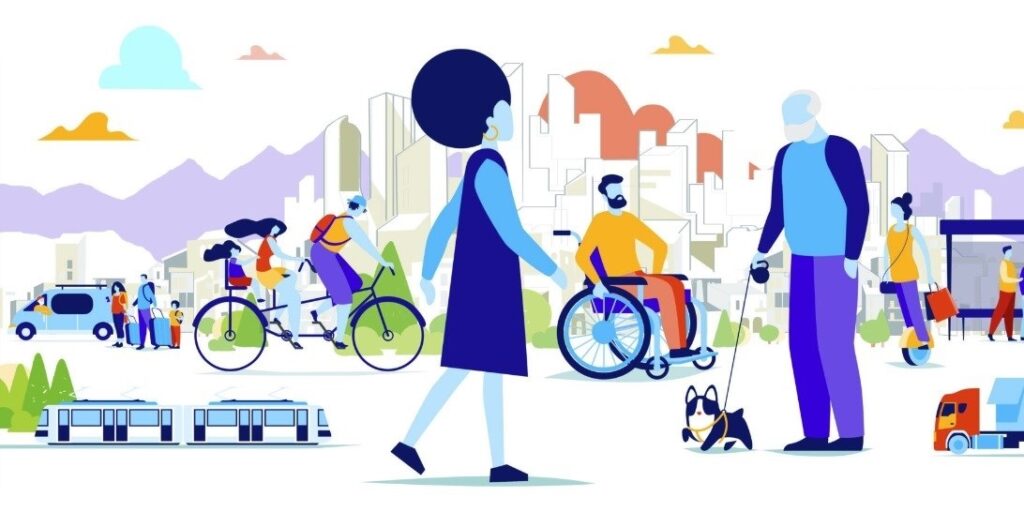 Bus Rapid Transit Improvements
The Denver Moves Everyone Short Term Improvements plan lists five very welcome Bus Rapid Transit (BRT) schemes along Colfax, Federal, Colorado, 38th Avenue and Speer.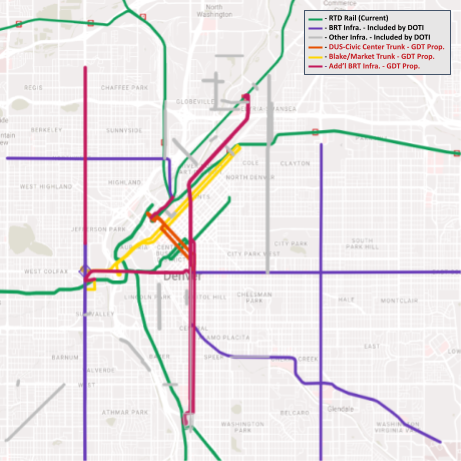 That said, GDT believes that the short term plan does not go far enough and should include the following additional BRT infrastructure improvements:
Colfax BRT to Decatur-Federal Station: While we agree many Colfax BRT trips should end at Union Station in Downtown Denver, a spur should be created that continues west along Colfax from Civic Center Station (Colfax & Broadway) to the Decatur – Federal W Line station with some trips terminating there as the western endpoint. This will require BRT stops to be added on Colfax Avenue at 14th / Bannock, Tremont / Elati and the Colfax at Auraria light rail station.
Federal BRT to City Limit: Extend the scope of the planned Federal Boulevard BRT north from 20th Avenue all the way across Speer Boulevard to the northern city limits at 52nd Avenue. This will include a connection to the 38th Avenue BRT. Ideally the Federal Boulevard BRT should eventually extend to connect with the B and G Line stations at Clear Creek – Federal and Westminster respectively.
38th Avenue BRT to Denver Union Station: Plan the 38th Avenue BRT route to serve Denver Union Station to provide connectivity with the largest selection of bus and train routes in the State.
Broadway BRT from I-25 & Broadway to 48th & Brighton: Add segment of Broadway BRT proposal to the Draft Short Term Improvements Plan running from I-25 & Broadway station to a northern terminus at the 48th & Brighton National Western Center N Line Station. Broadway BRT services should be planned from I-25 & Broadway to serve both Union Station and 48th & Brighton.
Our letter to the Denver Department of Transportation & Infrastructure…
On Feb 24th, 2023, Greater Denver Transit sent a letter to DOTI requesting additional BRT infrastructure is included the Denver Moves Everyone Short Term Improvements plan.
…and DOTI's response.
(We're still waiting for that!)