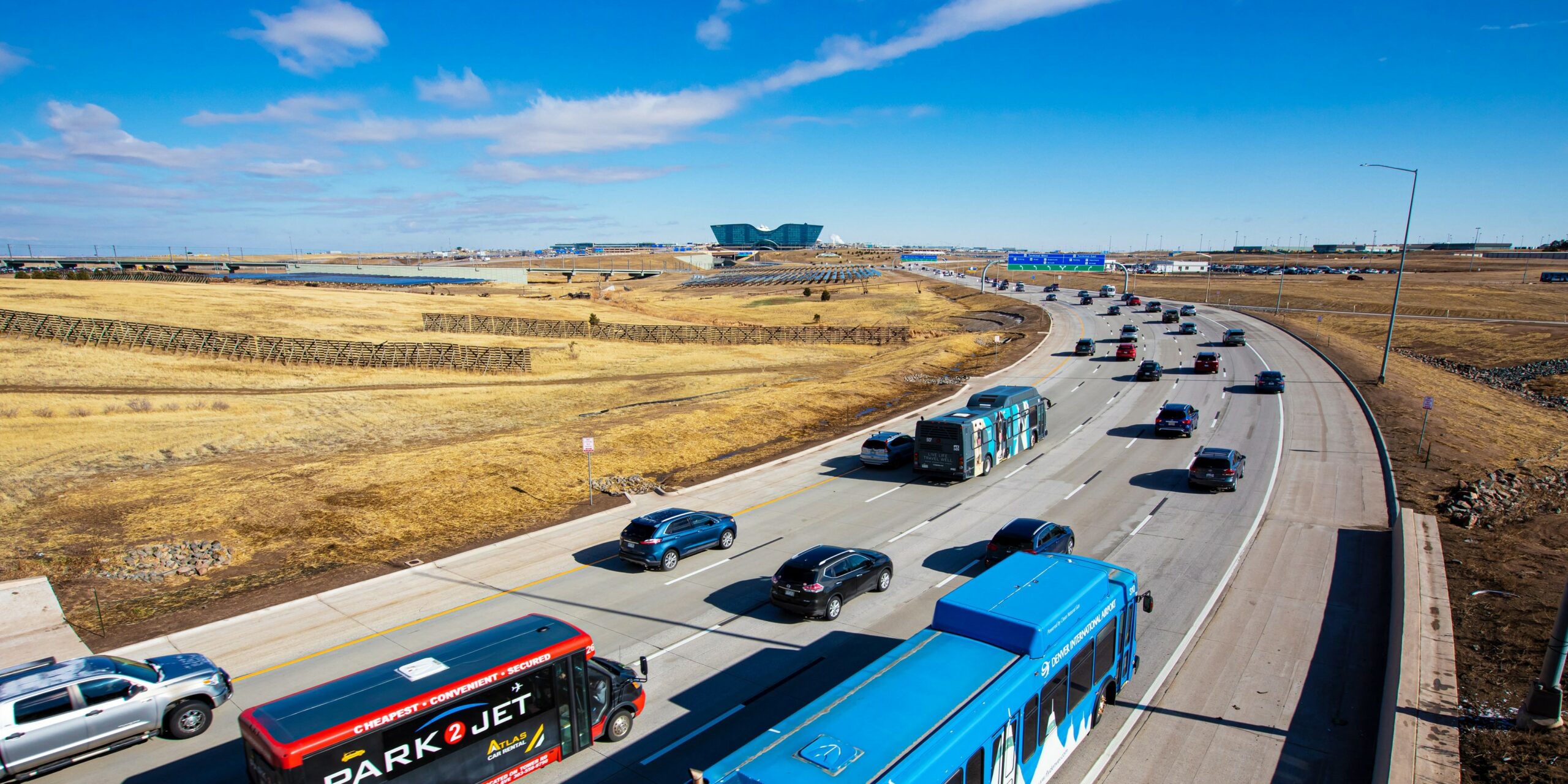 Peña Blvd Plan
Our letter to the Denver Mayor, Mike Johnston…
On Aug 17th, 2023, Greater Denver Transit and the Denver Bicycle Lobby sent a joint letter to Denver Mayor, Mike Johnston requesting that expansion of transit service to the airport is sufficiently considered as part of the Peña Boulevard Transportation and Mobility Master Plan.
…and Mayor Johnston's response.
(We're still waiting for that!)
Our View…
Greater Denver Transit is strongly opposed to the current car-centric plan to increase transportation access to Denver International Airport.
– Expansion options for the A Line should be considered – not simply ruled out.
– Other transit expansion options such as increasing service on existing RTD routes AB and 104L plus new, regular bus services to the airport from Brighton, Green Valley Ranch and Aurora should be considered.
– Consideration should be given to removing tolls on E-470 between I-70 and I-76 for local residents.
– An airport consolidated rent-a-car (CONRAC) facility should be built connected to a new A Line Station at 72nd / Himalaya. This would be close to the Peña Blvd / E-470 interchange.
– Future airport long-term parking should be located at 40th / Airport – Getaway Park Station.