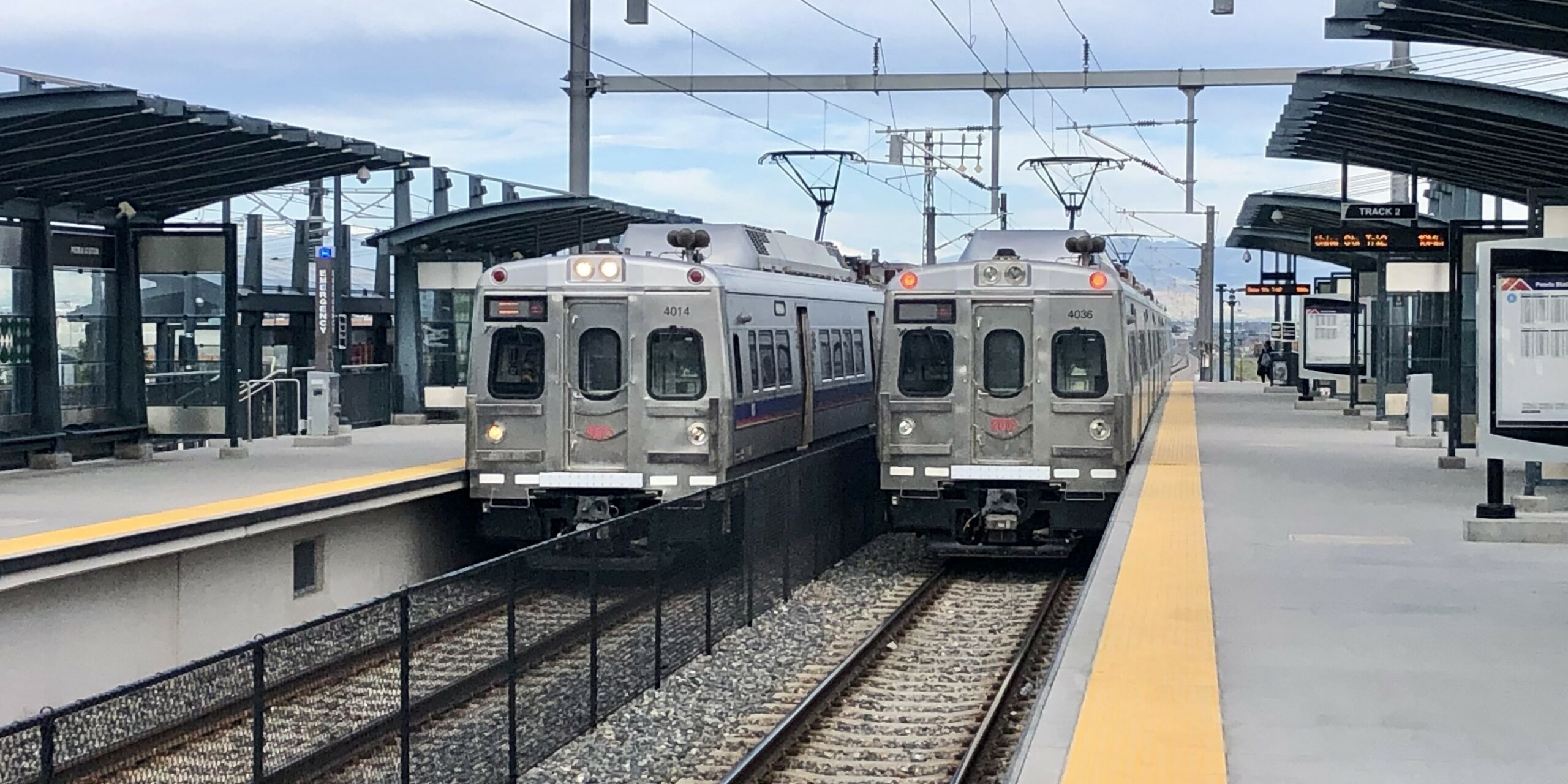 RTD Rail Challenge
Inspired by the Tube Challenge in London, UK, the RTD Rail Challenge is the competition for the fastest time to travel to all RTD Commuter & Light Rail stations. The goal is to visit all the stations on the system, not necessarily all the lines.
Rules
The object of the challenge is to visit every station on RTD's commuter & light rail network (lines A, B, C, D, E, F, G, H, N, R & W) in the shortest amount of time possible.
Participants must either hold a Regional Monthly Pass or purchase a Regional Day Pass & be prepared to show it to any RTD authorized person throughout the challenge.
The challenge may be started at any day / time from any station on RTD's rail network. The challenge time starts the moment the train leaves that station.
The challenge may be finished at any day / time at any station on RTD's rail network. The challenge time ends the moment the train arrives at that station.
For each station, a train must be used to either arrive at, depart from or both arrive & depart at least once during the challenge.
A through station may be visited by being on a train that stops there. There is no need to briefly step off onto the platform.
There is no limit to the number of times a station may be visited.
Walking is permitted between stations, provided Rule 5 is obeyed.
Use of RTD bus services (including Flatiron Flyer, SkyRide, Limited, Express & 16th Street MallShuttle, FreeMetroRide & FlexRide) is permitted between stations, provided Rule 5 is obeyed.
Riding RTD vehicles that are not in public service is not permitted.
Use of all other non-RTD vehicles (including buses, cars, trucks, vans, bicycles & scooters), whether private or hired, is not permitted during the challenge. A non-RTD vehicle may be used to travel to the starting station & back from the finishing station when the challenge is complete.
The Union Station commuter rail station & light rail tracks (11 & 12) are counted as one station.
Participants must take a selfie & record their time at their starting station, finishing station & the following eight stations:
Denver Airport (A Line)
Westminster (B Line)
Littleton Mineral (C & D Lines)
RidgeGate Parkway (E & F Lines)
Wheat Ridge Ward (G Line)
30th & Downing (L Line)
Eastlake & 124th (N Line)
Jefferson Co. Government Center (W Line)
Participants must record all RTD trains & buses, plus walking transfers in the journey log so that the challenge attempt may be verified.
Participants must abide by the RTD Code of Conduct at all times.
If documenting the challenge on Social Media, please use #RTDRailChallenge hashtag.
Good luck!