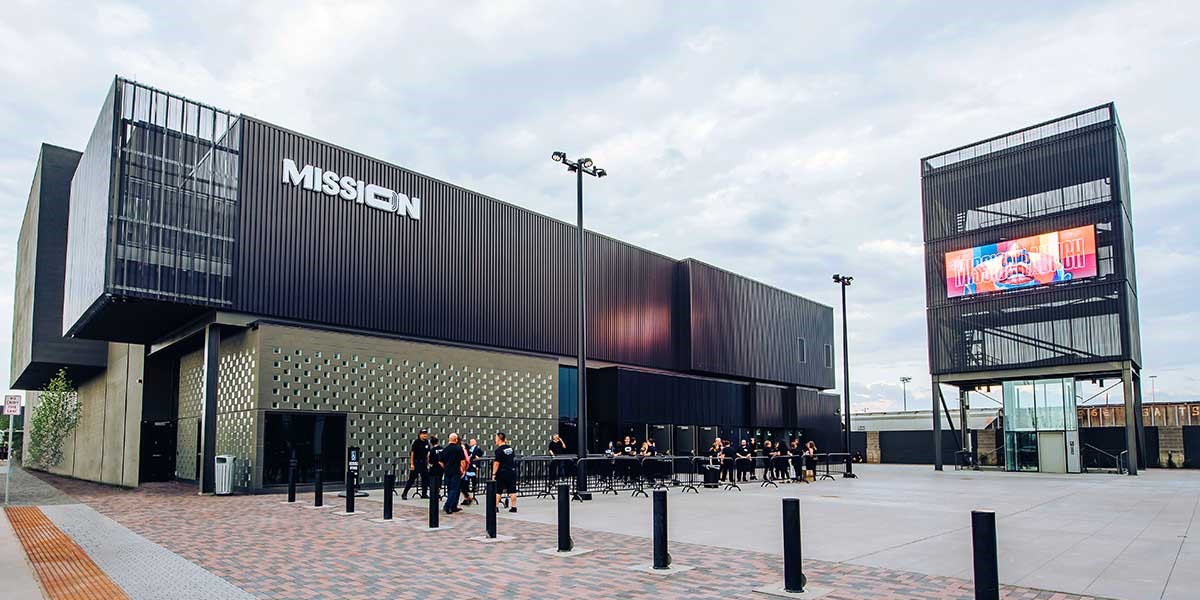 Mission Ballroom
With frequent buses and trains passing close by, getting to the Mission Ballroom by transit is easy.
RTD's Bus Route 48 stops right outside the Mission Ballroom at 43rd / Brighton. The 38th / Blake (A Line) and (48th / Brighton) stations are a 15 minute walk away. Bus routes 7 and 12 also serve the area.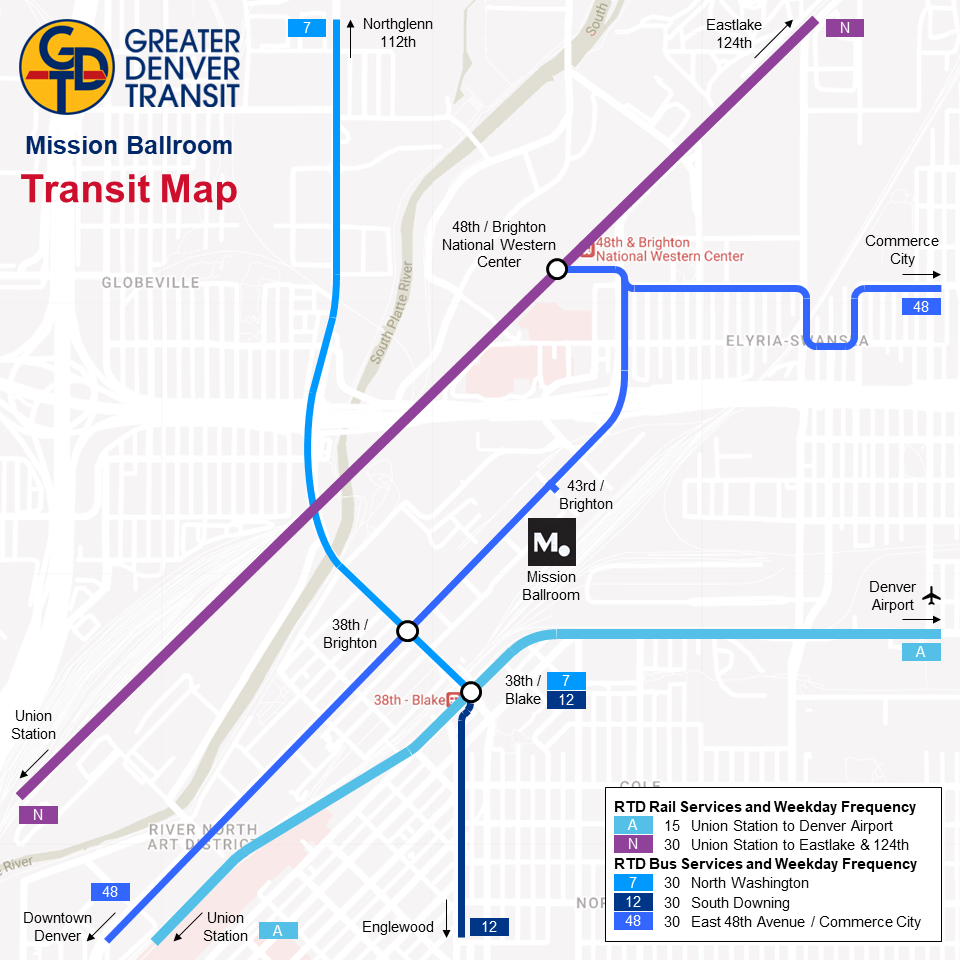 Attention Venue Owners, Operators, Promoters and Event Organizers!
Greater Denver Transit provides the information on this page to encourage transit use to large events. Please feel free to copy and reproduce it to help customers get to your event. There is no need to ask for permission first!