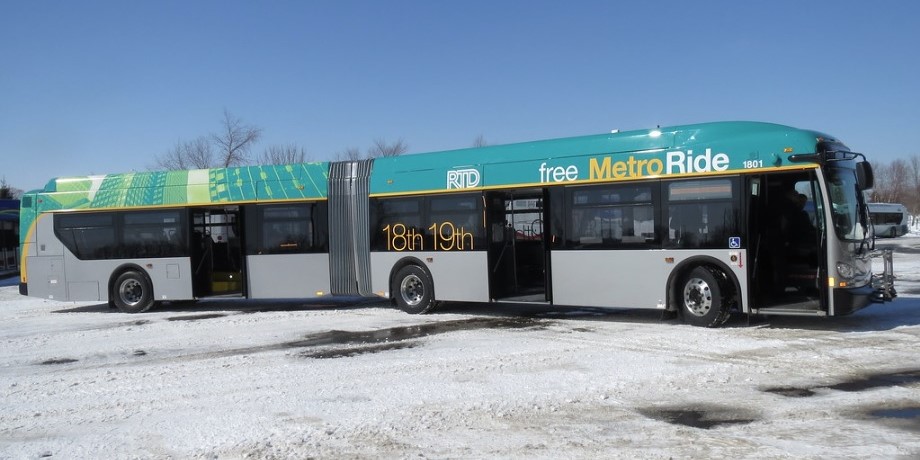 Free MetroRide Buses
New Flyer XD60 Articulated Transit Bus (Free MetroRide)
These 12 articulated buses dating from 2014 are currently stored out of service as the 'Free MetroRide' route they usually operate is suspended. Apart from the Free MetroRide livery, they differ from RTD's regular XD60s by having three sets of doors rather than two.
XD60 Facts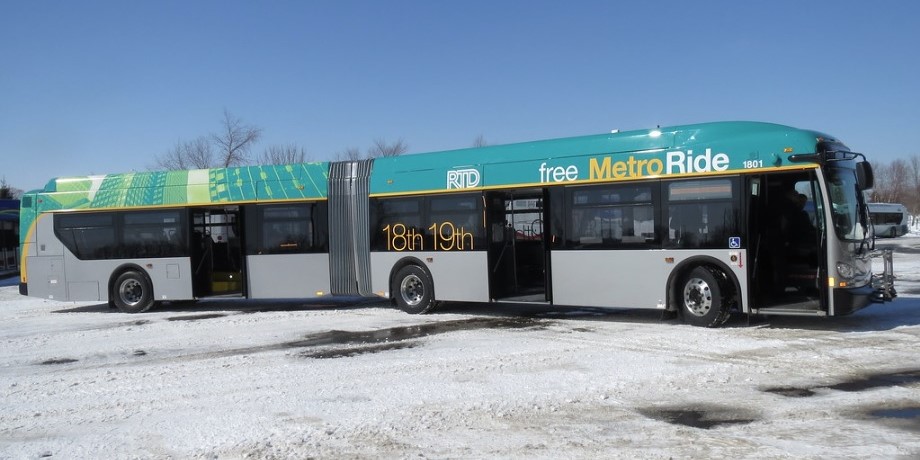 Number of Vehicles: 12
Fleet Numbers: 1801-1812
Length: 60 ft 10 in (18.5 m)
Width: 8 ft 6 in (2.59 m)
Height: 10 ft 6 in (3.20 m)
Weight: 45,500 lb (20,600 kg)
Engine: Cummings L9 Diesel
Please help us keep this page up to date by reporting any changes in RTD's bus fleet such as new advertising wrap being applied to vehicles.
Filing a report is easy!