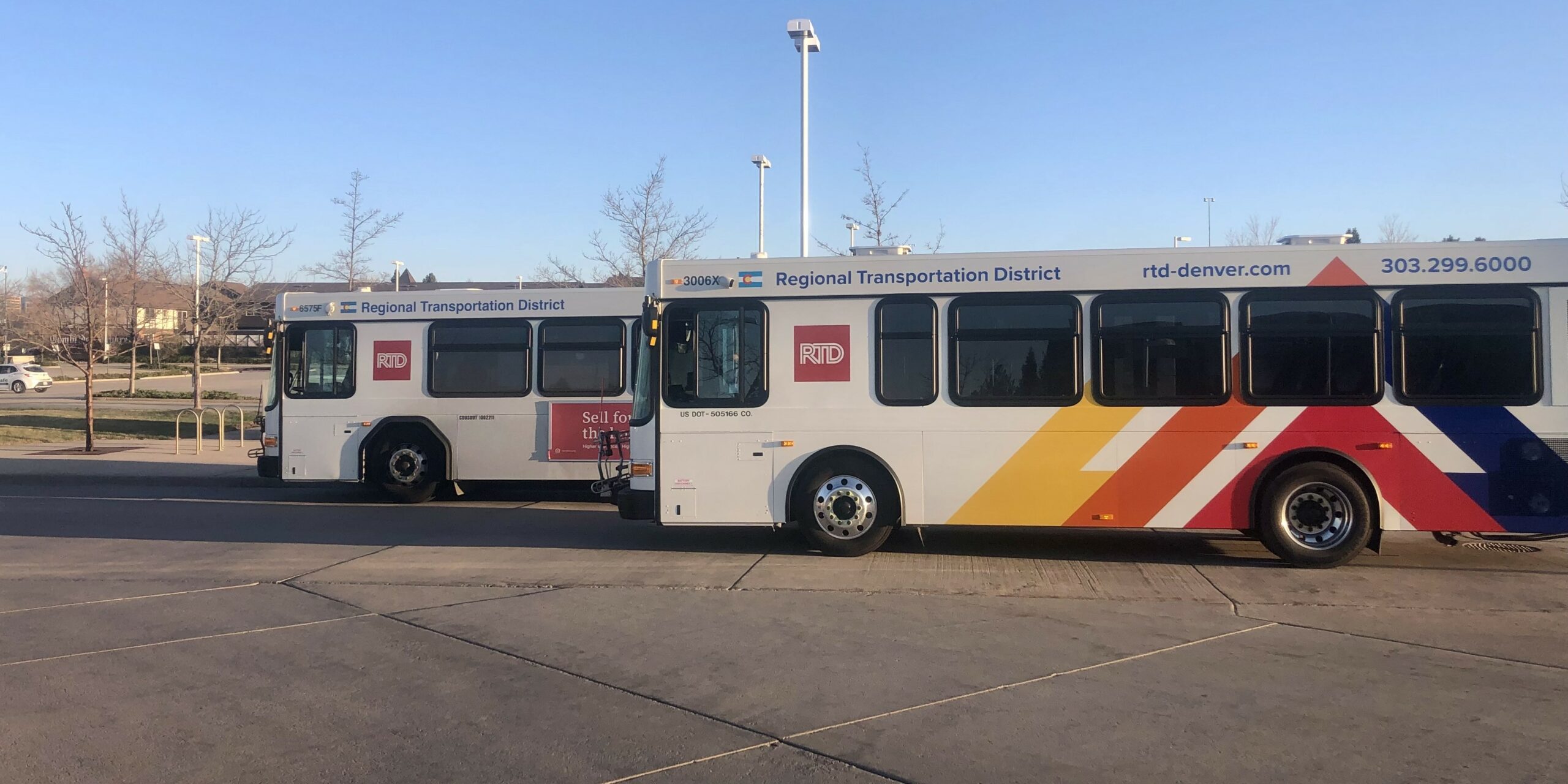 RTD Buses
RTD operates over 1000 transit buses and 'over the road' coaches made by Gillig, New Flyer, MCI and BYD.
Click here for details on retired buses which have left the RTD fleet.
Please help us keep this page up to date by reporting any changes in RTD's bus fleet such as new advertising wrap being applied to vehicles.
Filing a report is easy!