9300 Series Buses
New Flyer XD60 Articulated Transit Bus
Introduced in 2014, RTD operates New Flyer XD60 articulated buses on high demand routes such as the 0, 0L, 15L, 83L and 120X.
XD60 Facts
Number of Vehicles: 104
Fleet Numbers: 9301-9398, 9401-9406
Length: 60 ft 10 in (18.5 m)
Width: 8 ft 6 in (2.59 m)
Height: 10 ft 6 in (3.20 m)
Weight: 45,500 lb (20,600 kg)
Engine: Cummings L9 Diesel
Interior and Seating
RTD's 9300 Series XD60 buses have 57 seats. Six seats can be tipped up to create two dedicated spots for wheelchair / mobility devices. A dedicated 'extra space' area is also provided.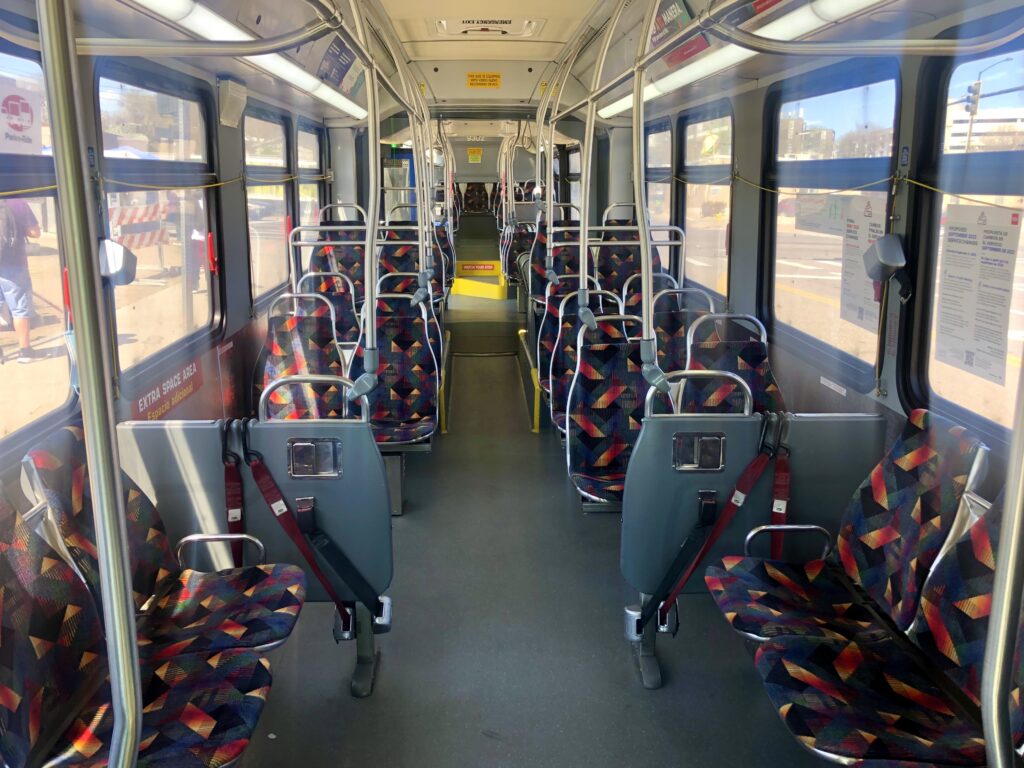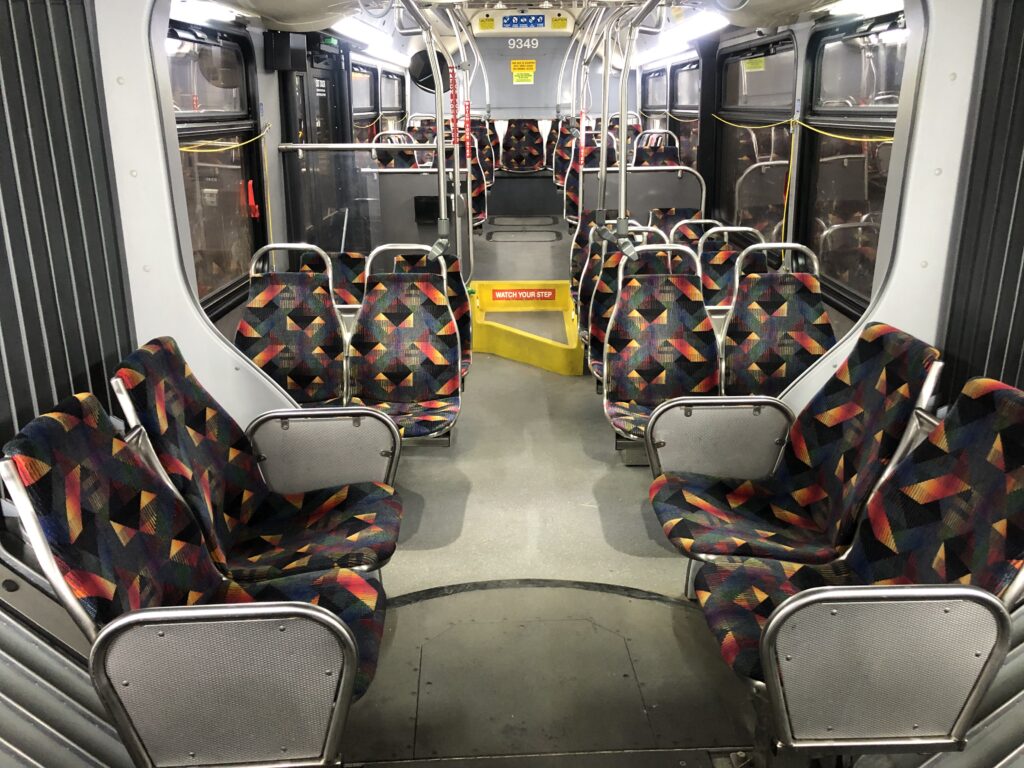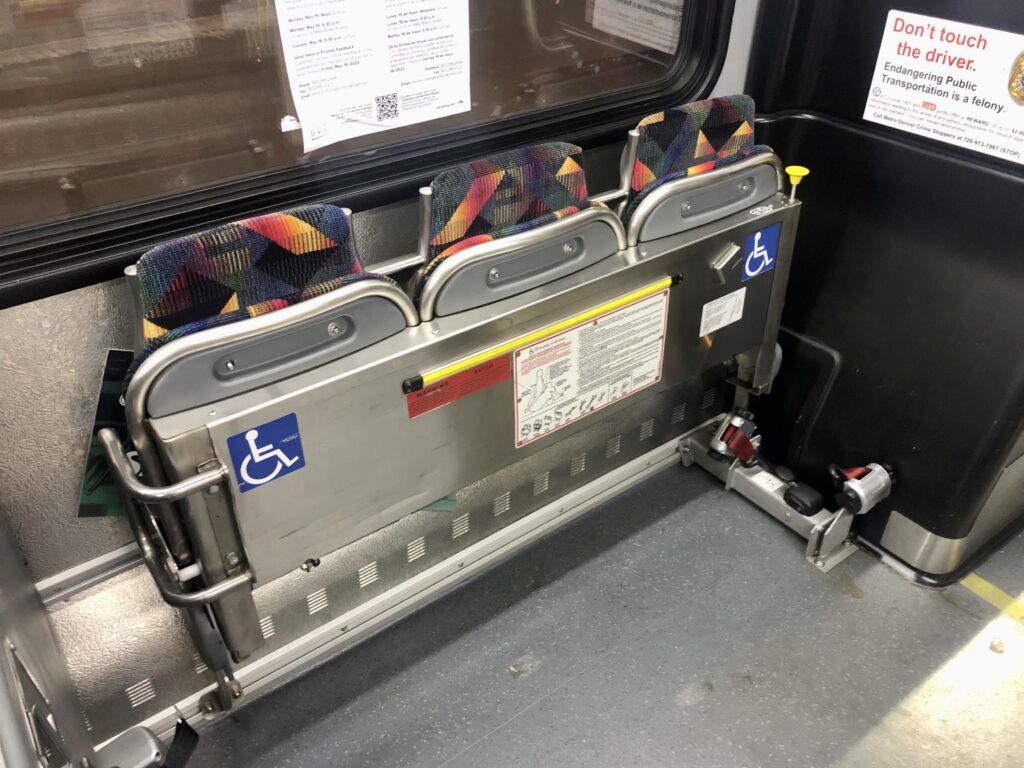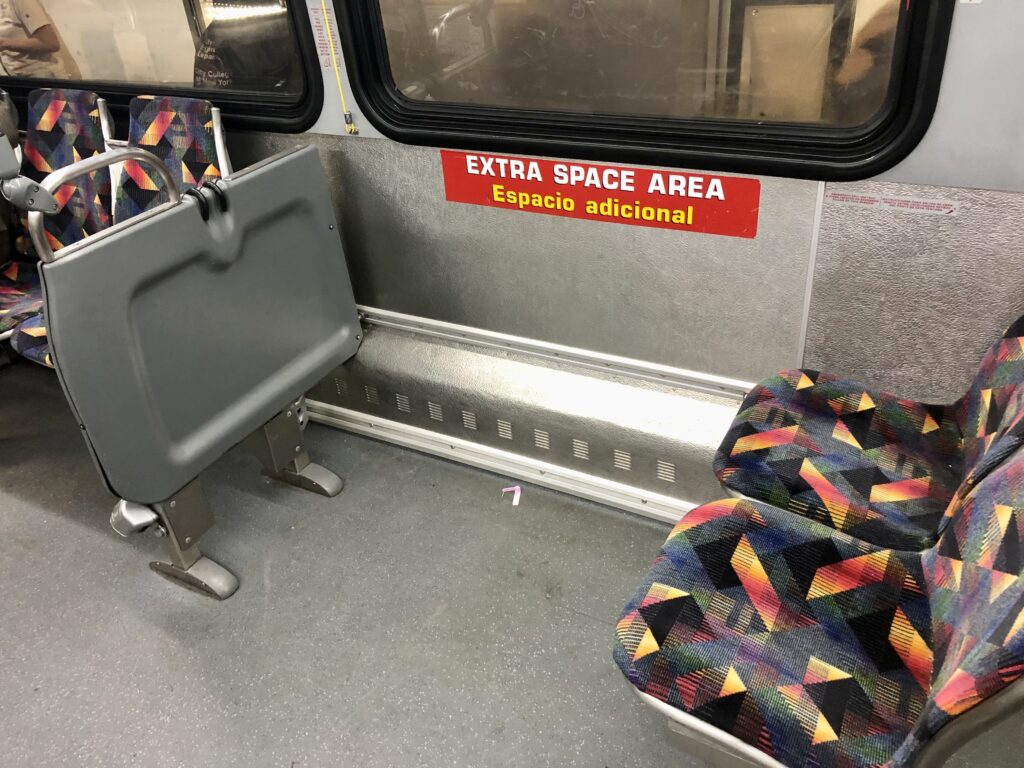 Please help us keep this page up to date by reporting any changes in RTD's bus fleet such as new advertising wrap being applied to vehicles.
Filing a report is easy!