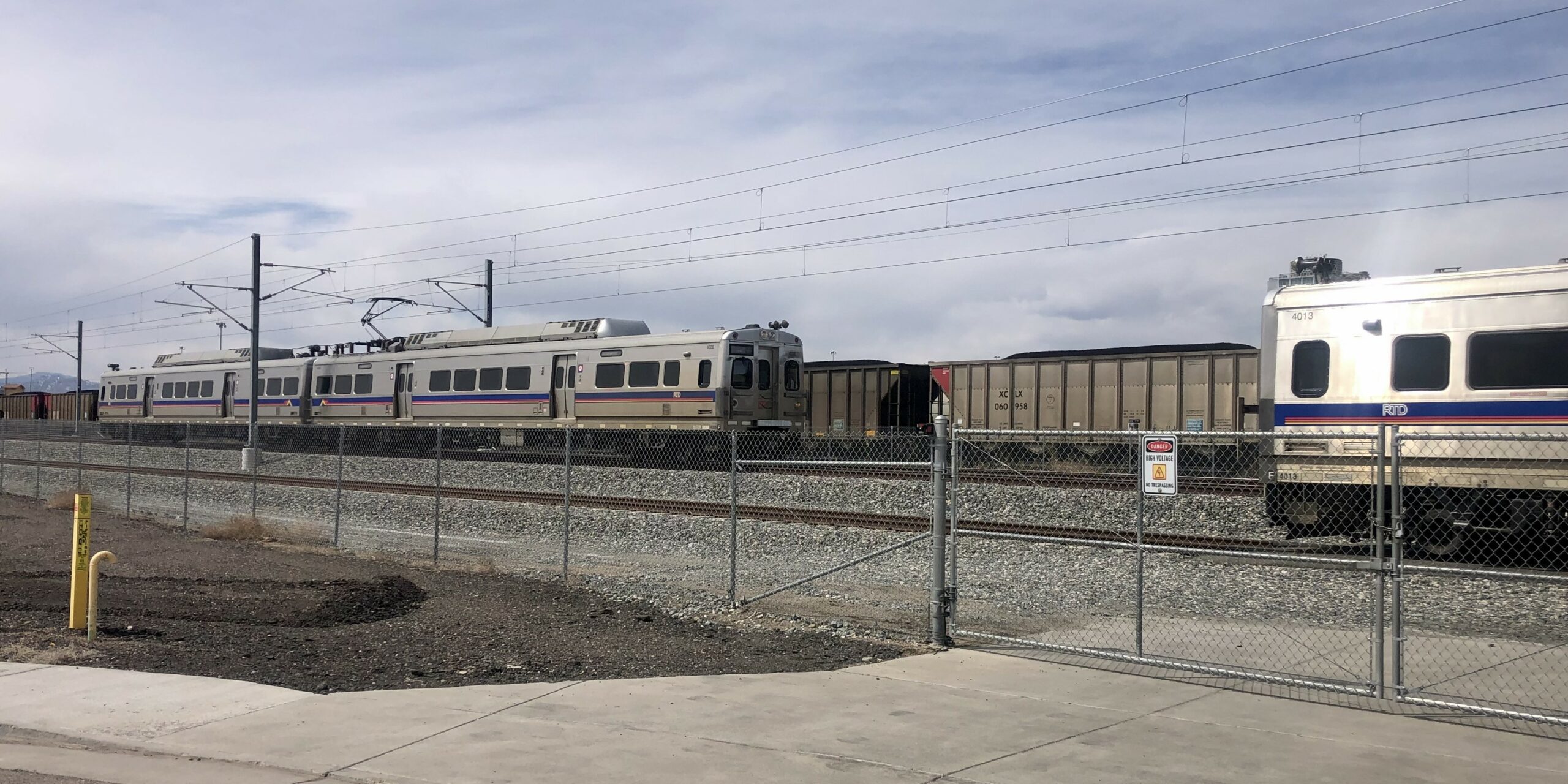 RTD Commuter Rail Vehicles
Hyundai Rotem 'Silverliner V'
Introduced in 2016, the 'Silverliner V' cars operate on RTD's commuter network, which comprises of the A, B, G and N lines. The body shells were fabricated in Busan (South Korea), then shipped to Philadelphia for final assembly.
Silverliner V Facts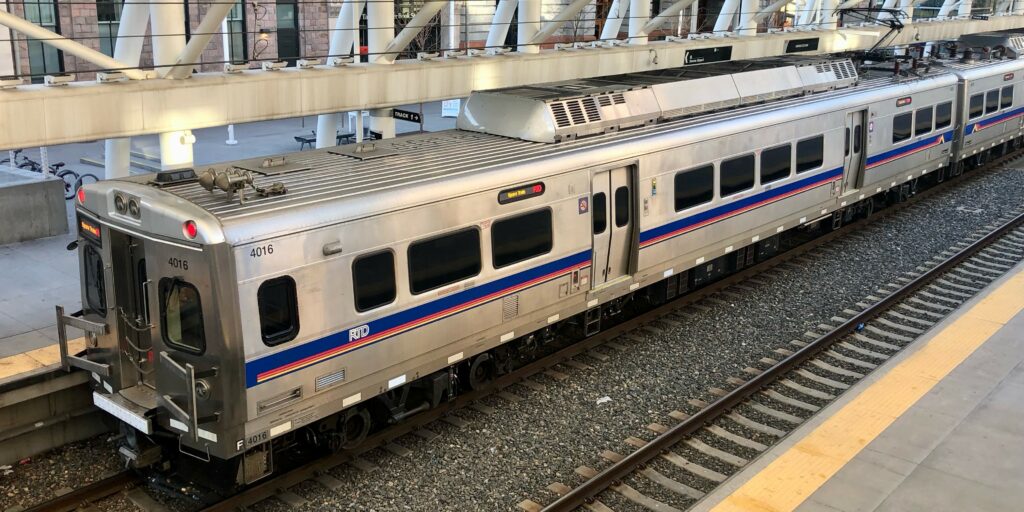 Number of Cars: 66 (33 Married Pairs)
Fleet Numbers: 4001-4066
Length: 85 ft 0 in (25.91 m)
Width: 10 ft 6 in (3.20 m)
Height: 14 ft 8 in (4.47 m)
Top Speed: 79mph
Weight: 146,600 lb (66,500 kg)
Electric System: 25 kV 60 Hz AC
Interior and Seating
Each Hyundai Rotem 'Silverliner V' car seats 91 riders and features 2x ADA spaces plus storage for 4 bikes. Following feedback from wheelchair and mobility scooter users during the design phase, the gap between the glass screens was widened to allow easy access down the car should an ADA space be occupied.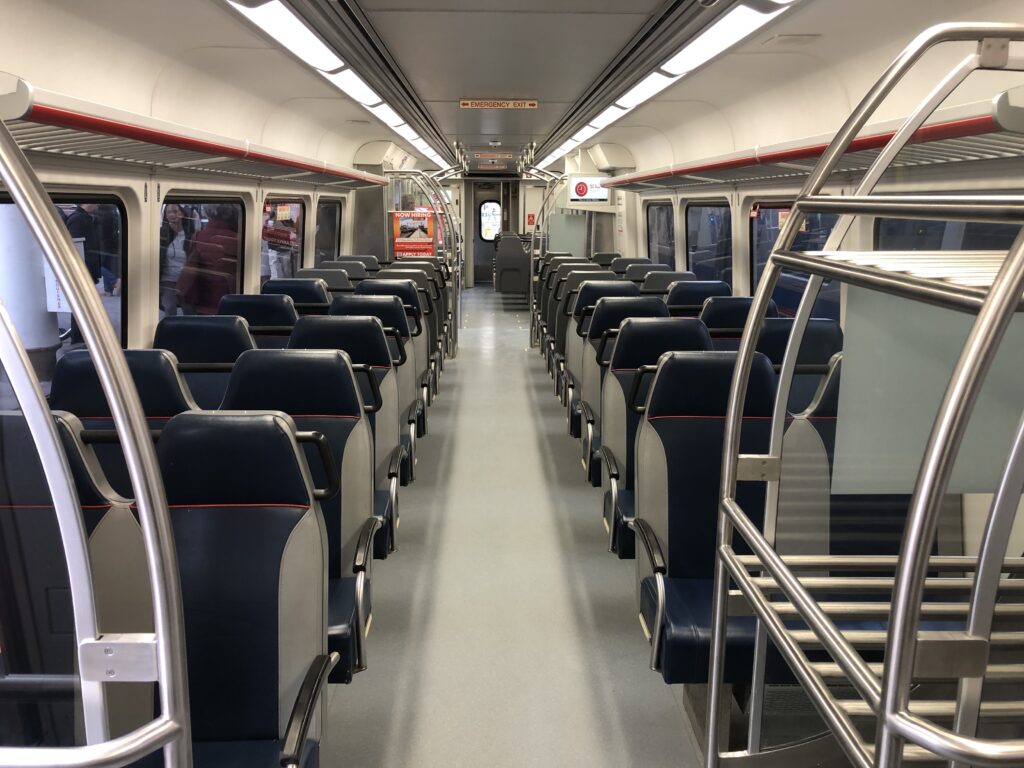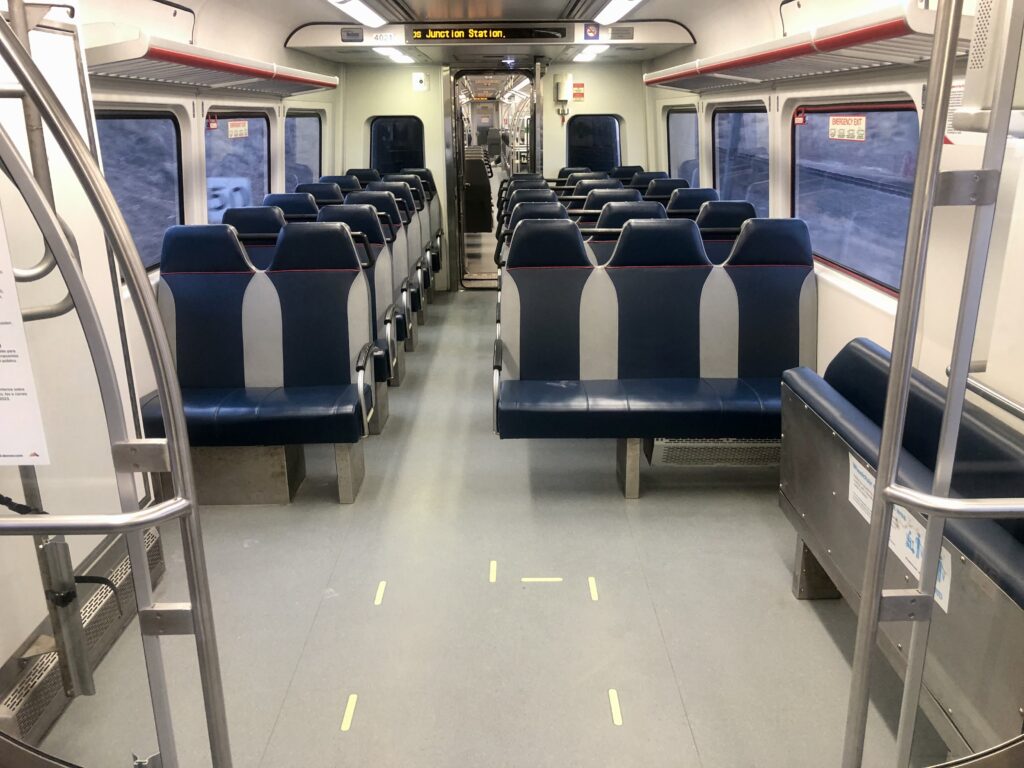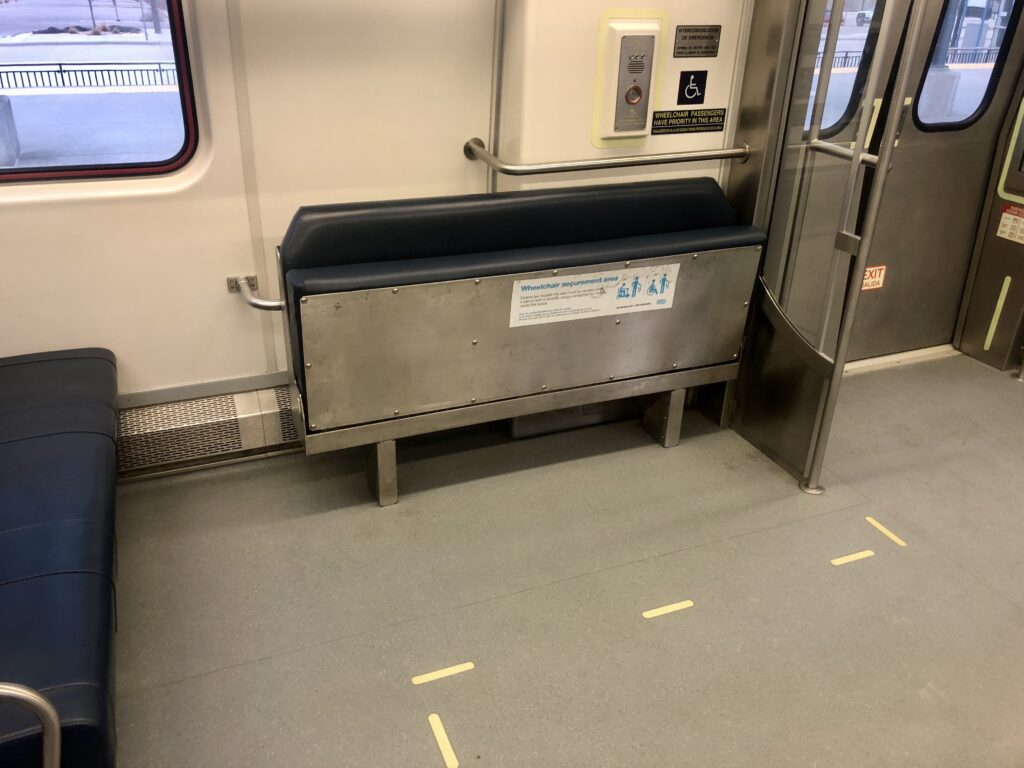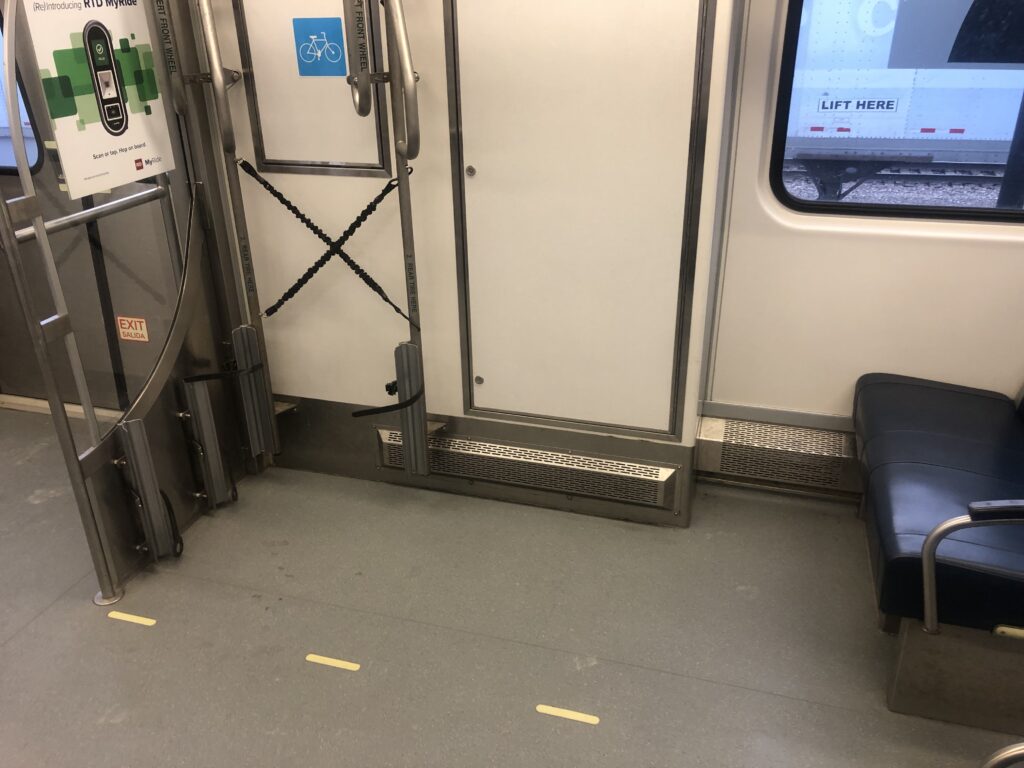 Please help us keep this page up to date by reporting any changes in RTD's commuter rail fleet such as new advertising wrap being applied to cars.
Filing a report is easy!