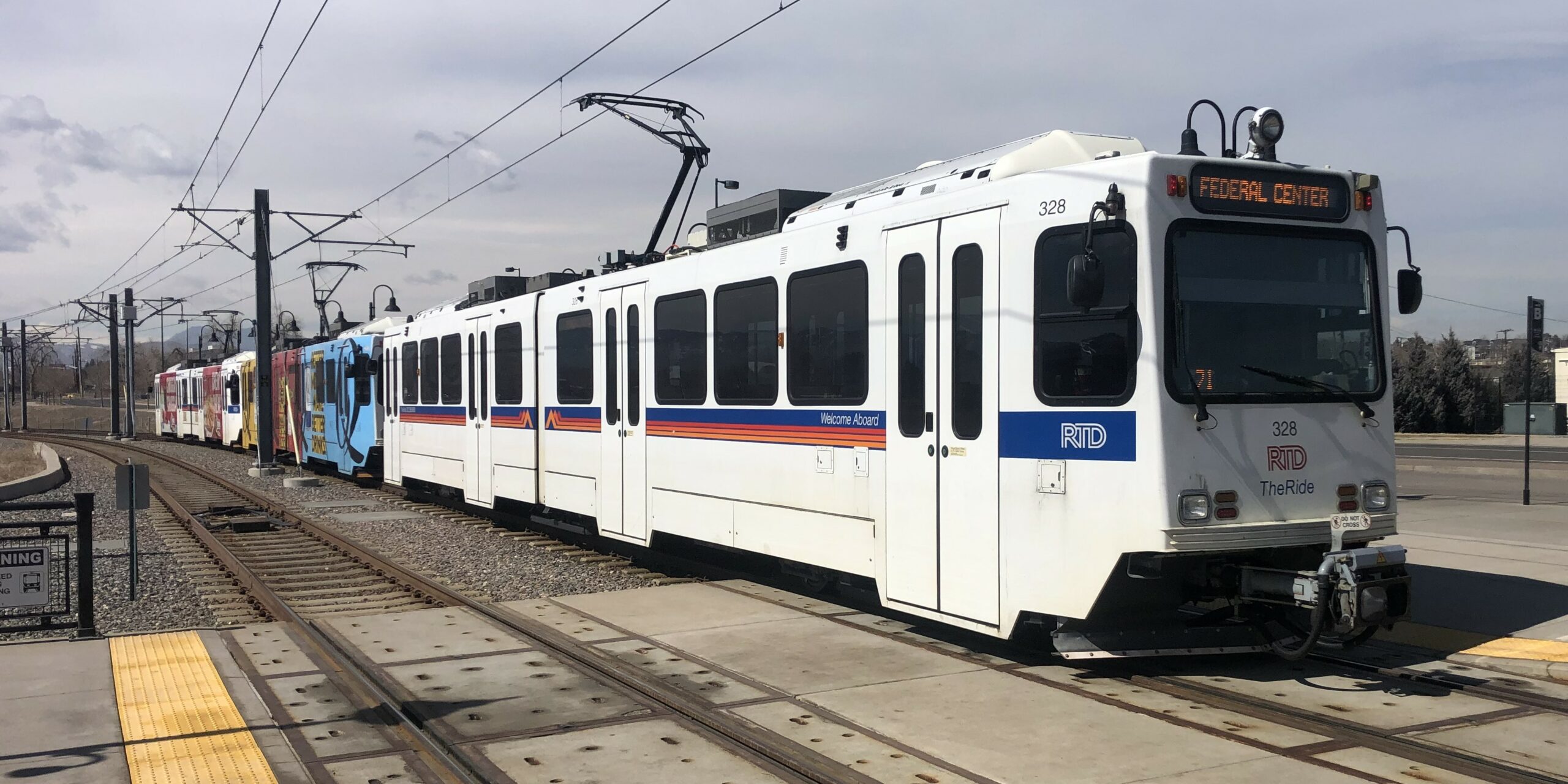 Siemens SD-160 Units
Siemens SD-160
Introduced in multiple batches from 2008 onwards, RTD has 152 SD-160 light rail vehicles as part of a total fleet of 201 units. Built in Florin, California, by Siemens, the newer SD-160 units have plug doors and are numbered in the 2xx and 3xx series. SD-160 units can be found operating operating all over the RTD light rail system, which compromises the D, E, H, L, R and W lines. Generally the SD-160 units are not run in multiple with the older SD-100 units.
SD-160 Facts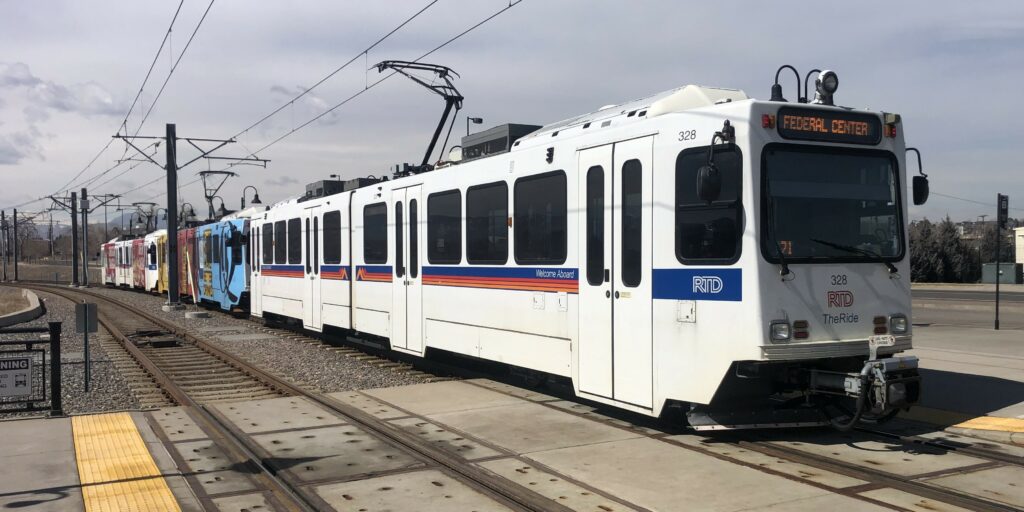 Number of Units: 152
Fleet Numbers: 201-352
Length: (81 ft 4+3⁄8 in (24.80 m)
Width: 8 ft 8+3⁄8 in (2.65 m)
Height: 12 ft 4+7⁄8 in (3.78 m)
Top Speed: 55mph
Weight: 89,000 lb (40,370 kg)
Electric System: 750 V DC
Interior and Seating
RTD's Siemens 'SD-160' light rail units feature two seating types.
'Knee to Knee' Seating
'Knee to Knee' seating is installed on SD-160 units numbered in the range 201-323. Following a lawsuit brought by the Colorado Cross-Disability Coalition, RTD agreed in 2017 to provide two ADA spots at each end of every light rail unit; for trains already in service, this was achieved by removing eight seats (16 per unit).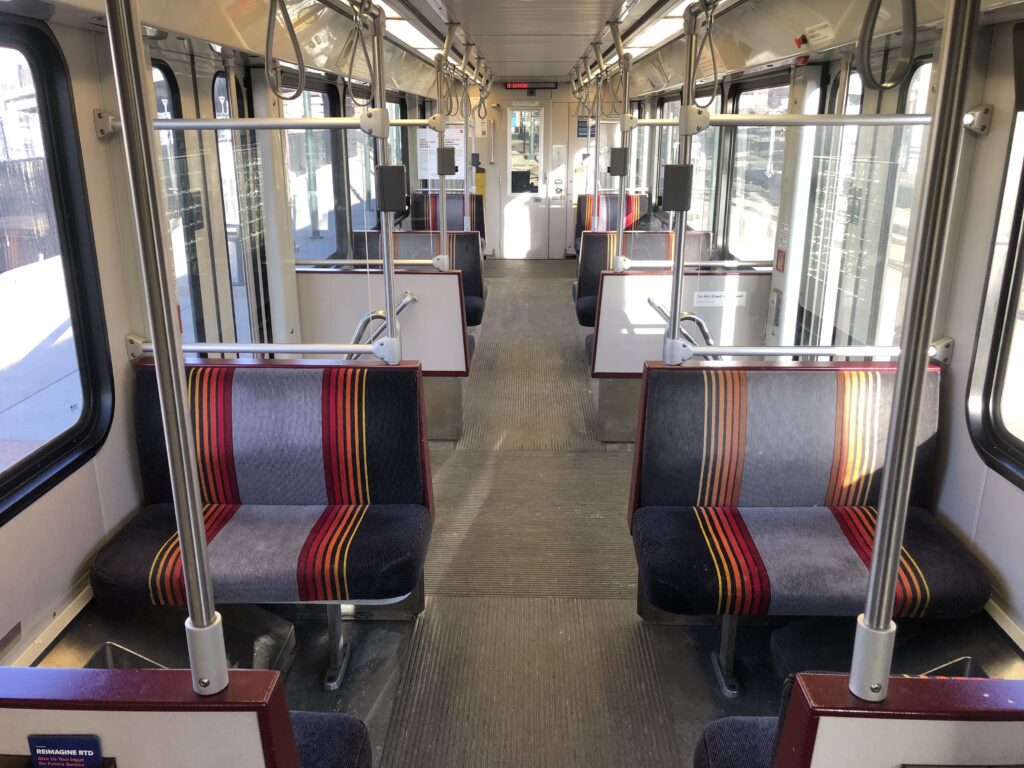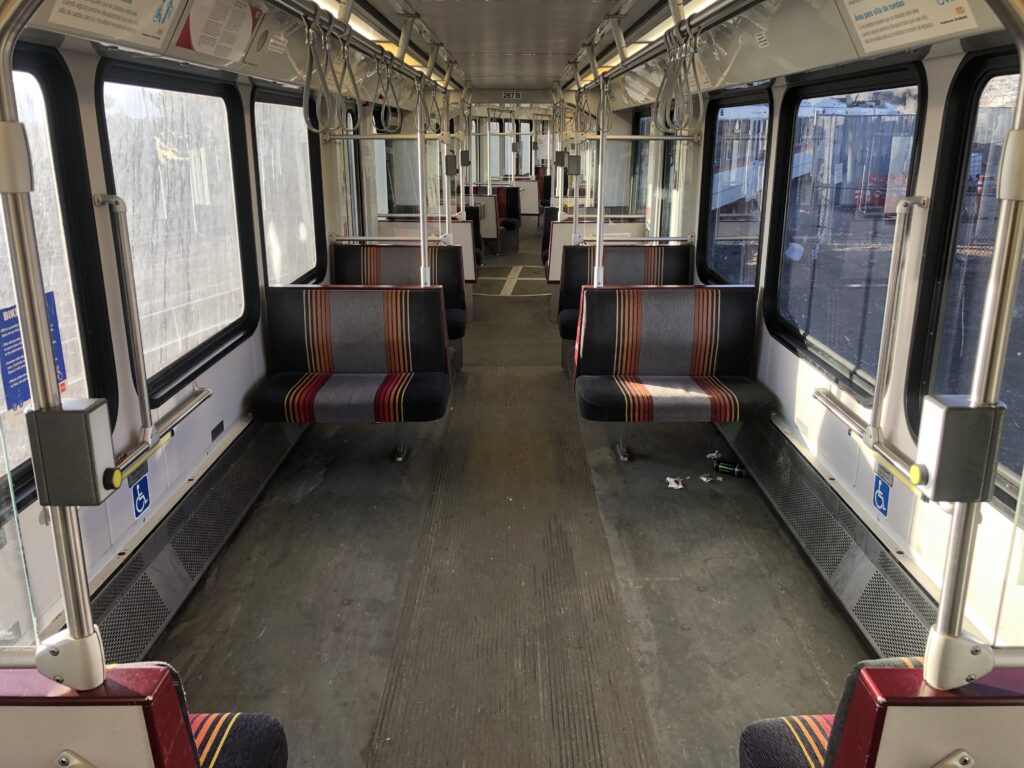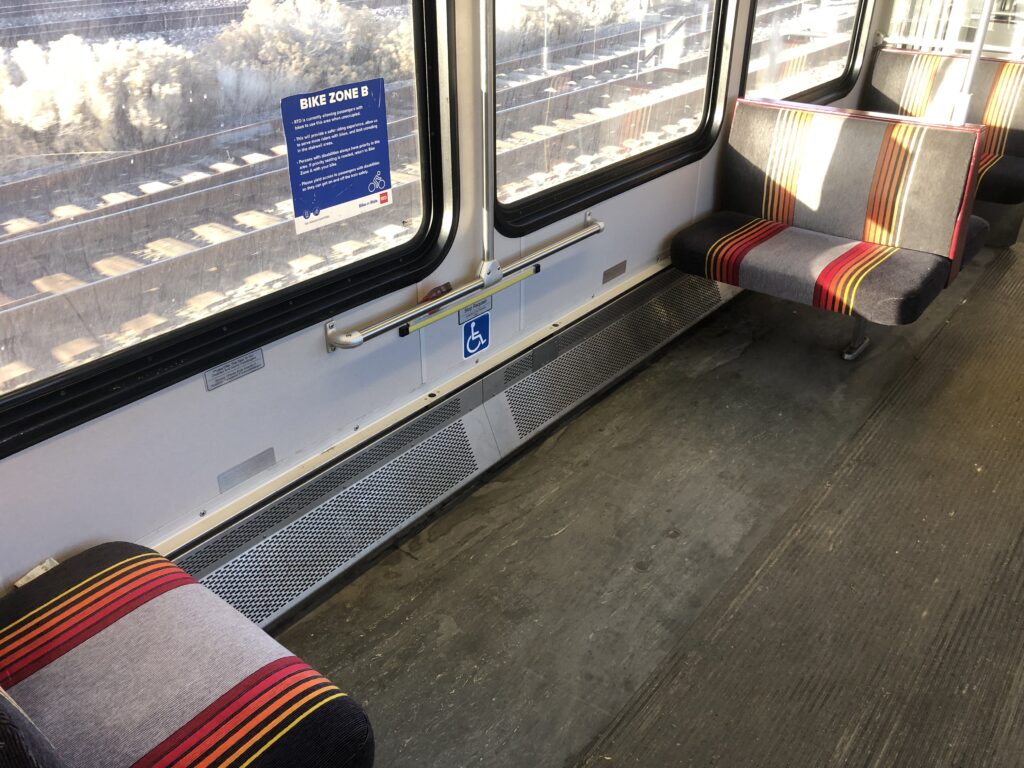 'Same Direction' Seating
'Same Direction' seating is installed on the last batch of 29 SD-160 units numbered 324-352, which were introduced in 2019. This seating design has two ADA spots at each end of every unit and adds capacity by providing 8 additional tip-up seats per unit which can be used when the adjacent ADA space is not occupied.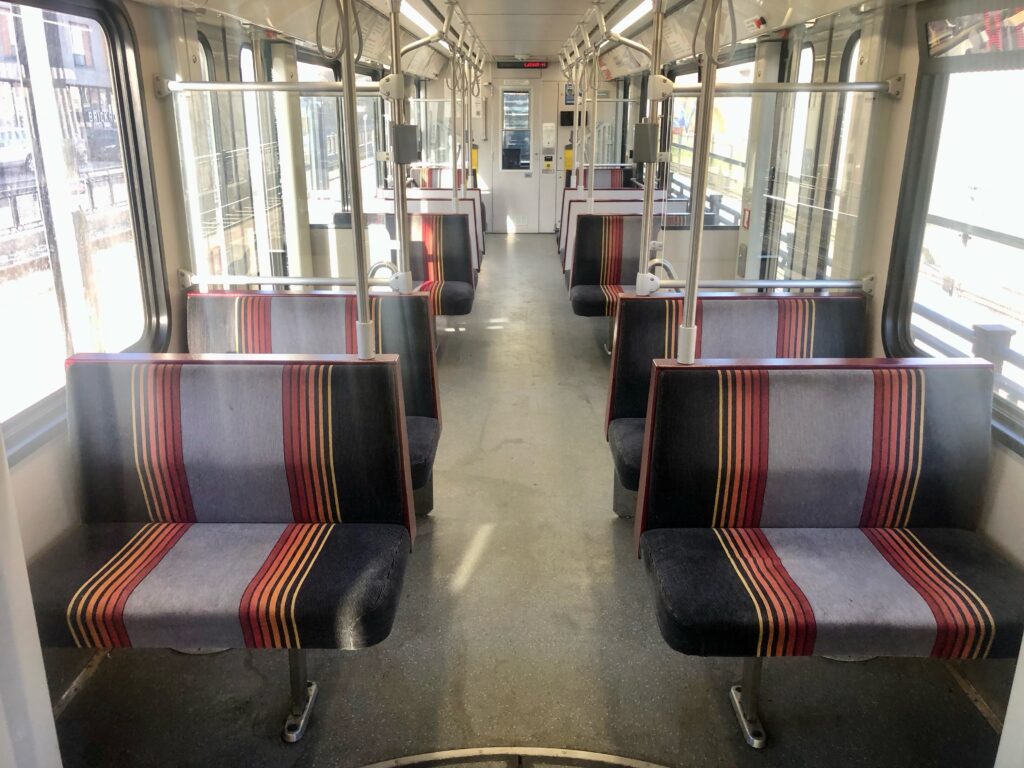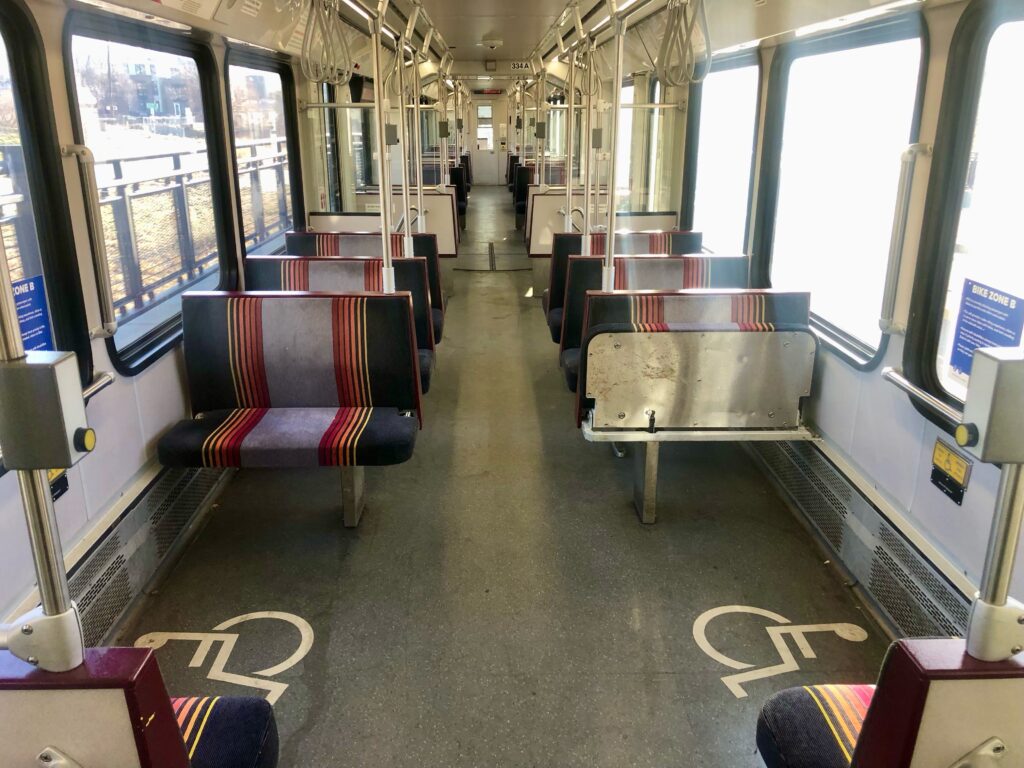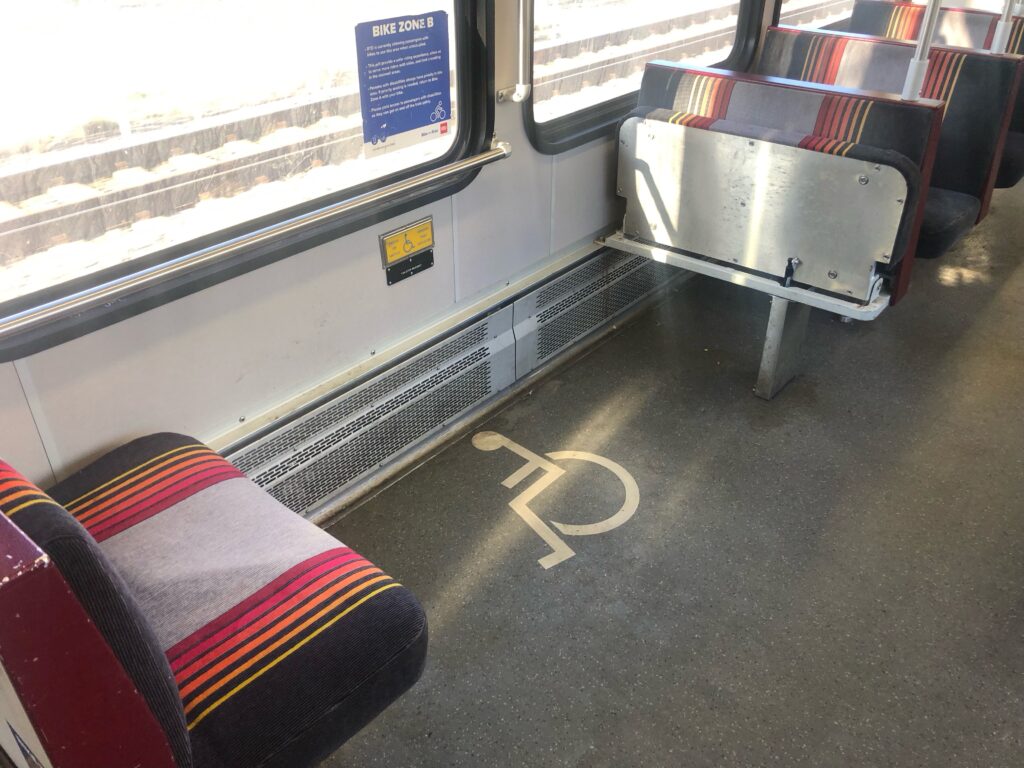 Please help us keep this page up to date by reporting any changes in RTD's light rail fleet such as new advertising wrap being applied to units.
Filing a report is easy!