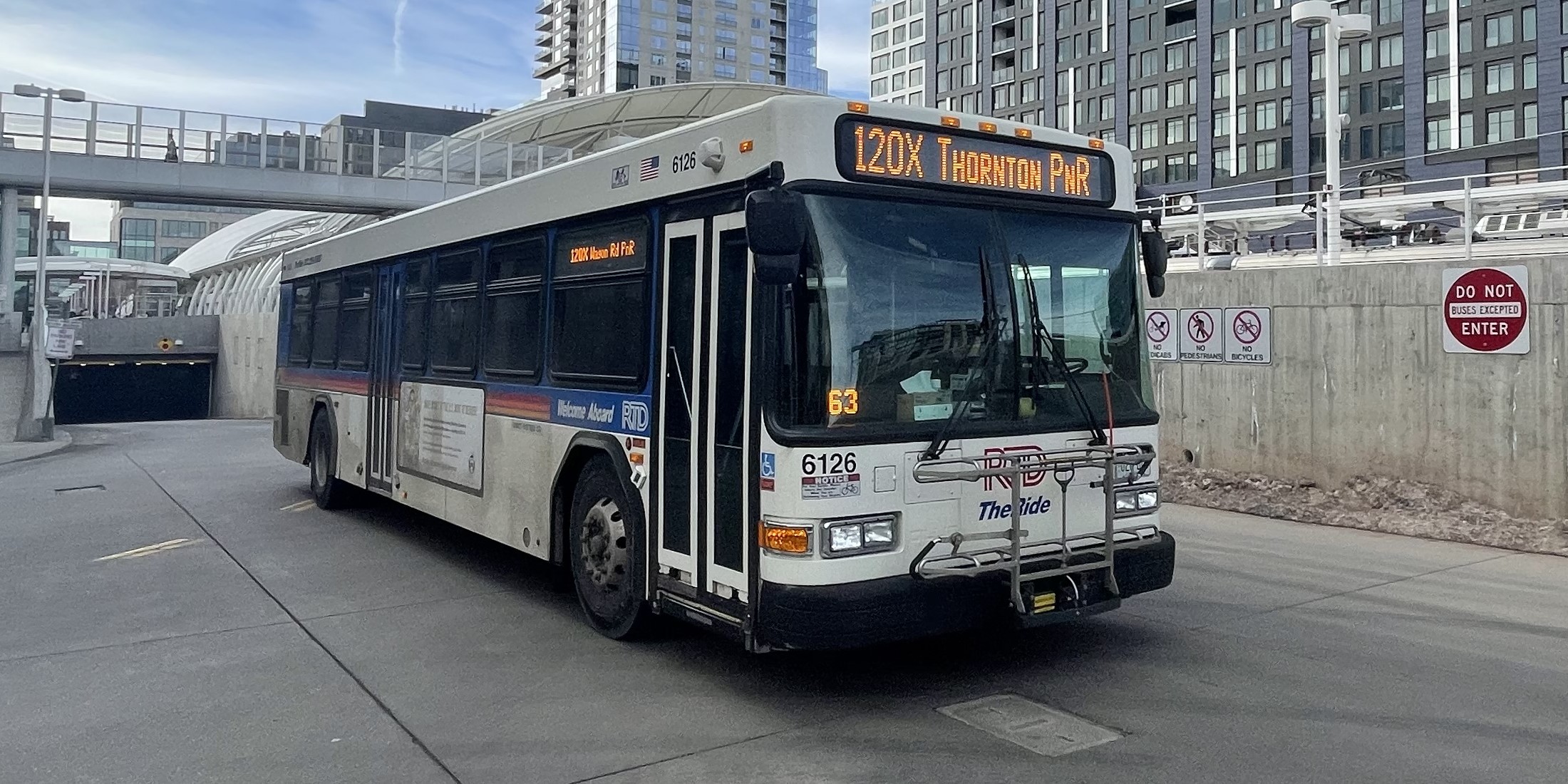 6000 Series Buses
Gillig 40ft Low Floor Transit Bus
The Gillig 40ft Low Floor transit bus is the workhorse of RTD's bus operations and can be found all over the district. The RTD fleet comprises of five main batches; with deliveries starting in 2006, 2014, 2018, 2020 and 2023.
40ft Low Floor Facts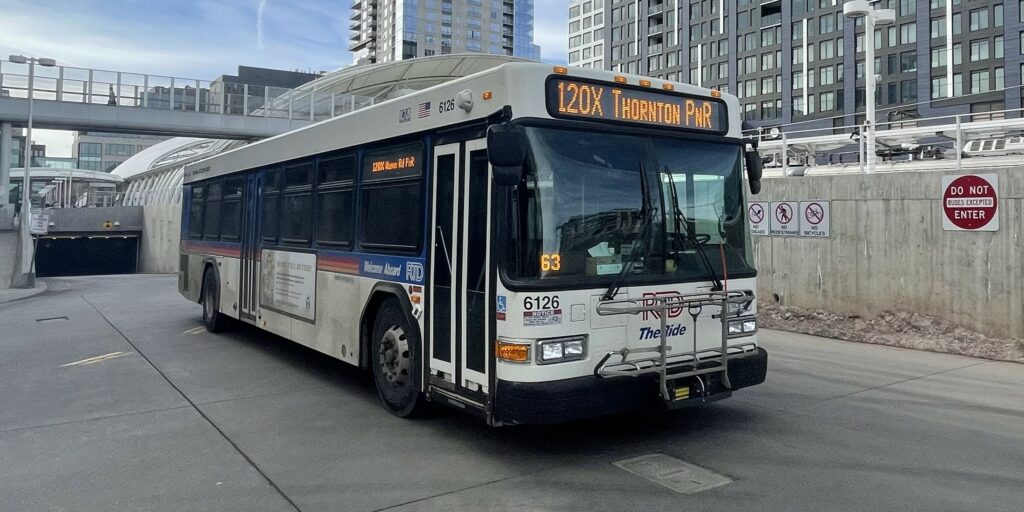 Number of Vehicles: 299
Fleet Numbers: 6001 – 6299
Length: 40 ft (12.2 m)
Width: 8 ft 6 in (2.59 m)
Height: 9 ft 8 in (2.95 m)
Weight: 26,000 lb (11,790 kg)
Engine: Cummings ISL9 Diesel
Interior and Seating
RTD's 6000 Series low floor buses have 37 seats. Seven seats can be tipped up to create two dedicated spots for wheelchair / mobility devices and an 'extra space' area. A second extra space area is also provided.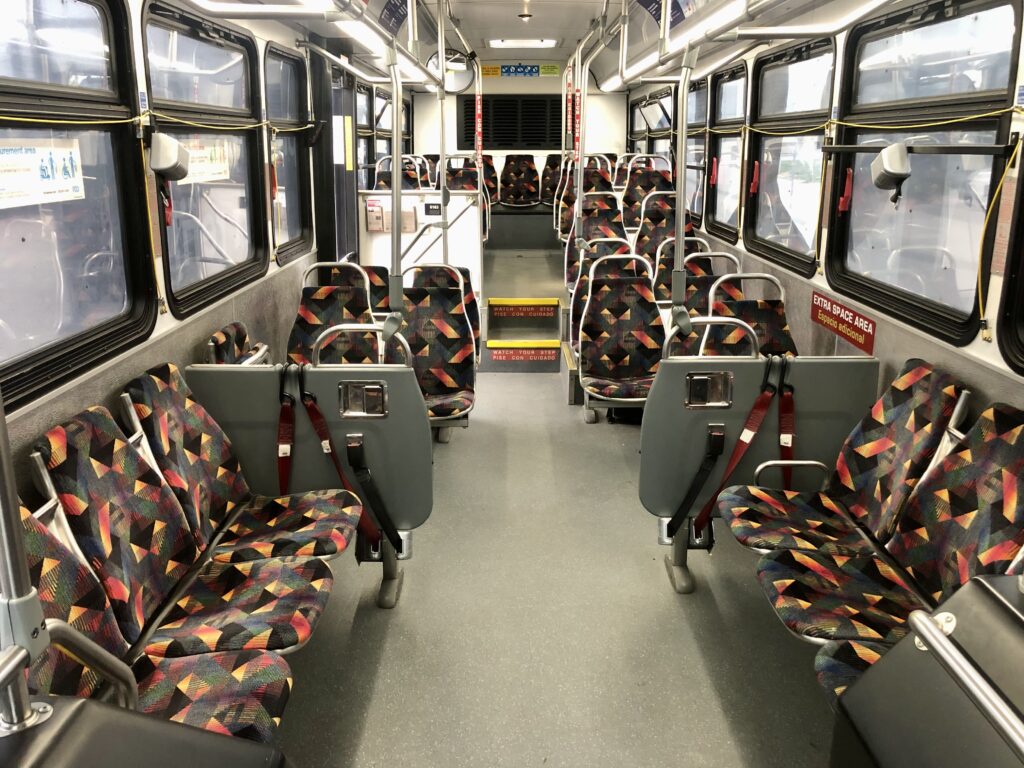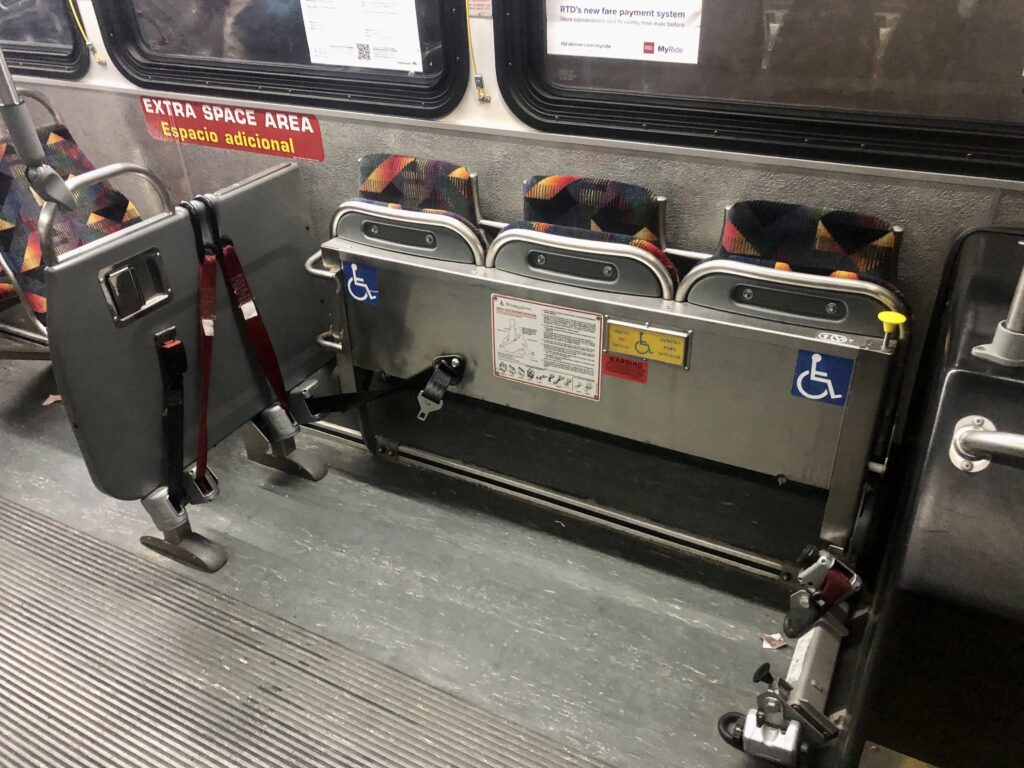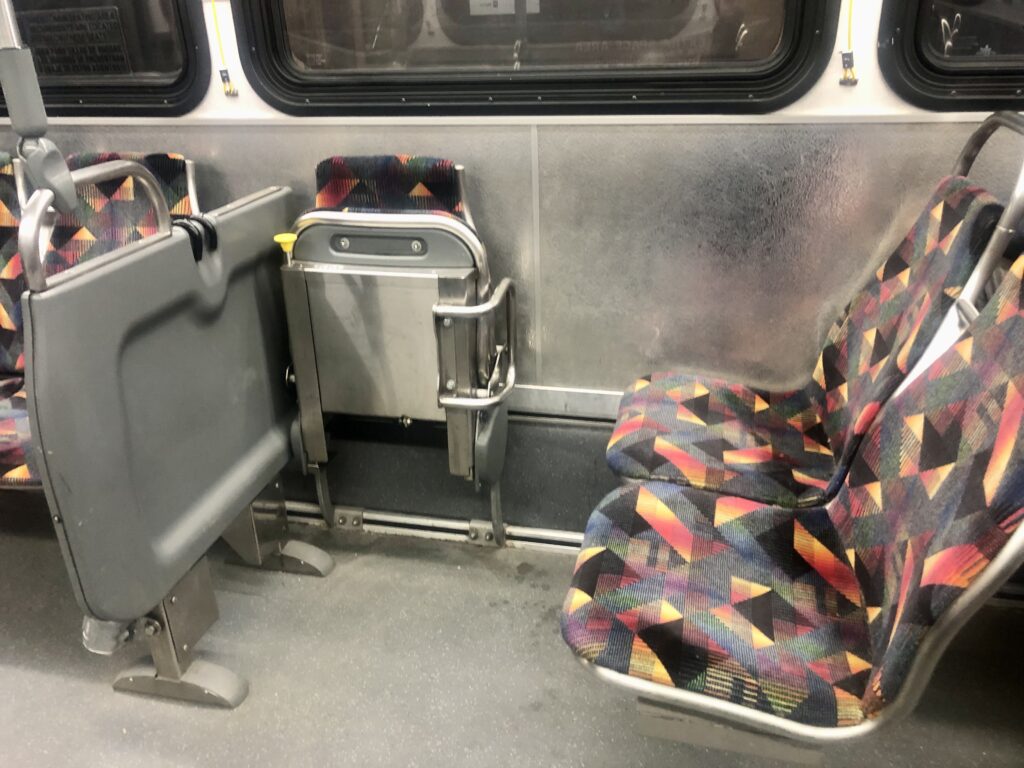 Please help us keep this page up to date by reporting any changes in RTD's bus fleet such as new advertising wrap being applied to vehicles.
Filing a report is easy!