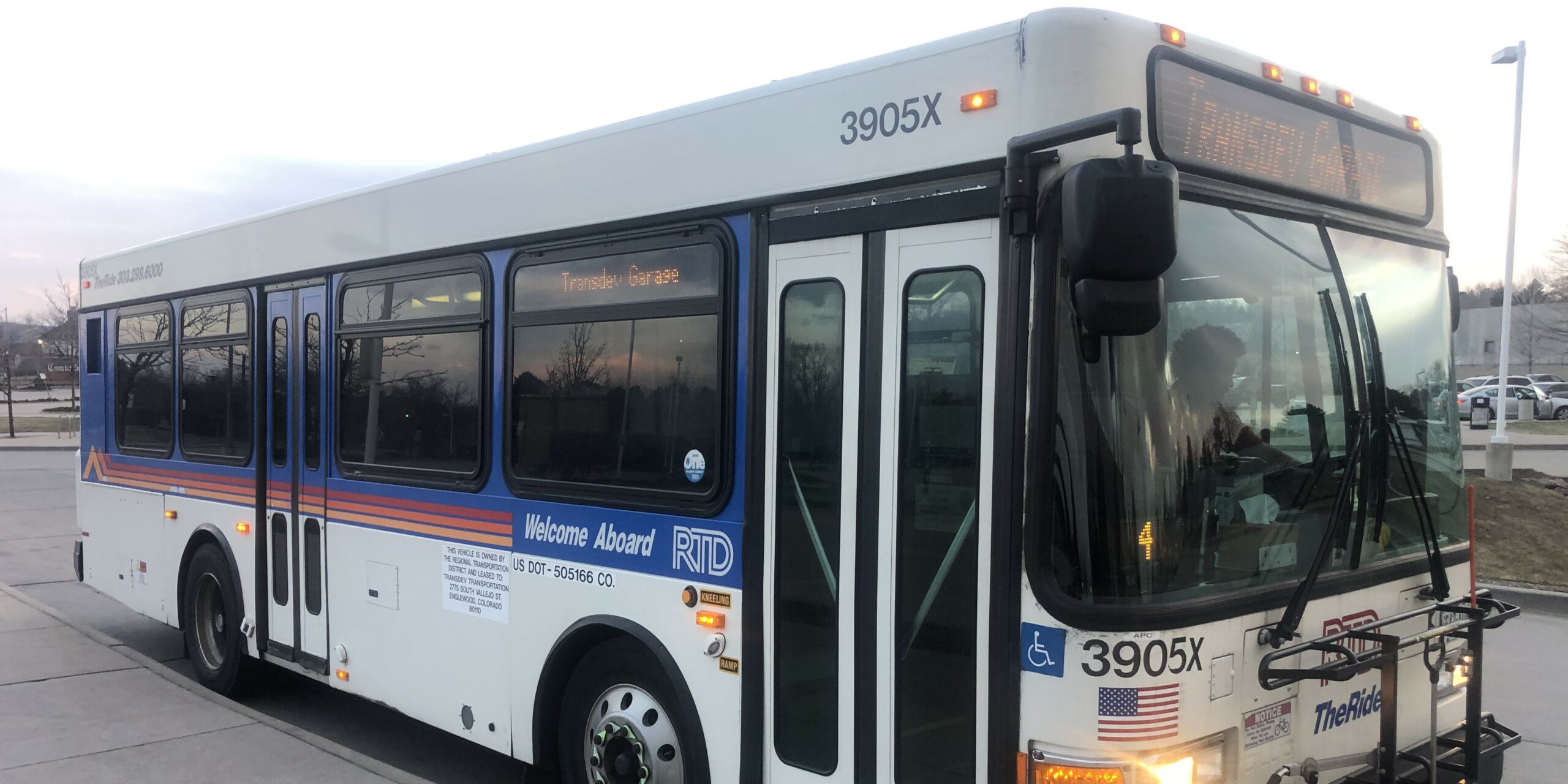 3900 Series Buses
Gillig 30ft Low Floor Transit Bus
Introduced in 2006, RTD's 76 30ft Low Floor buses are used on lower demand routes throughout the Denver Metro region. Regular routes are 46, 402L, 228A and 323 – 327 in Longmont. These buses are currently being retired, to be replaced by new 3000 Series vehicles.
30ft Low Floor Facts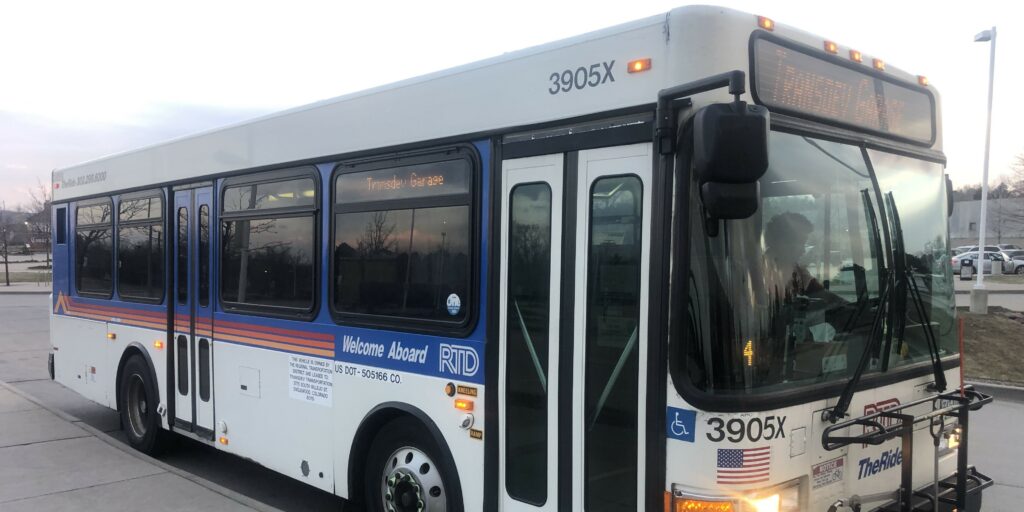 Number of Vehicles: 76 (36 in service).
Fleet Numbers: 3901 – 3976
Length: 29 ft (8.8 m)
Width: 8 ft 6 in (2.59 m)
Height: 9 ft 7 in (2.92 m)
Weight: 20,000 lb (9,700 kg)
Engine: Cummins ISL Diesel
Interior and Seating
RTD's 3900 Series low floor buses have 26 seats. Six seats can be tipped up to create one dedicated spot for wheelchair / mobility devices. An 'extra space' area is also provided.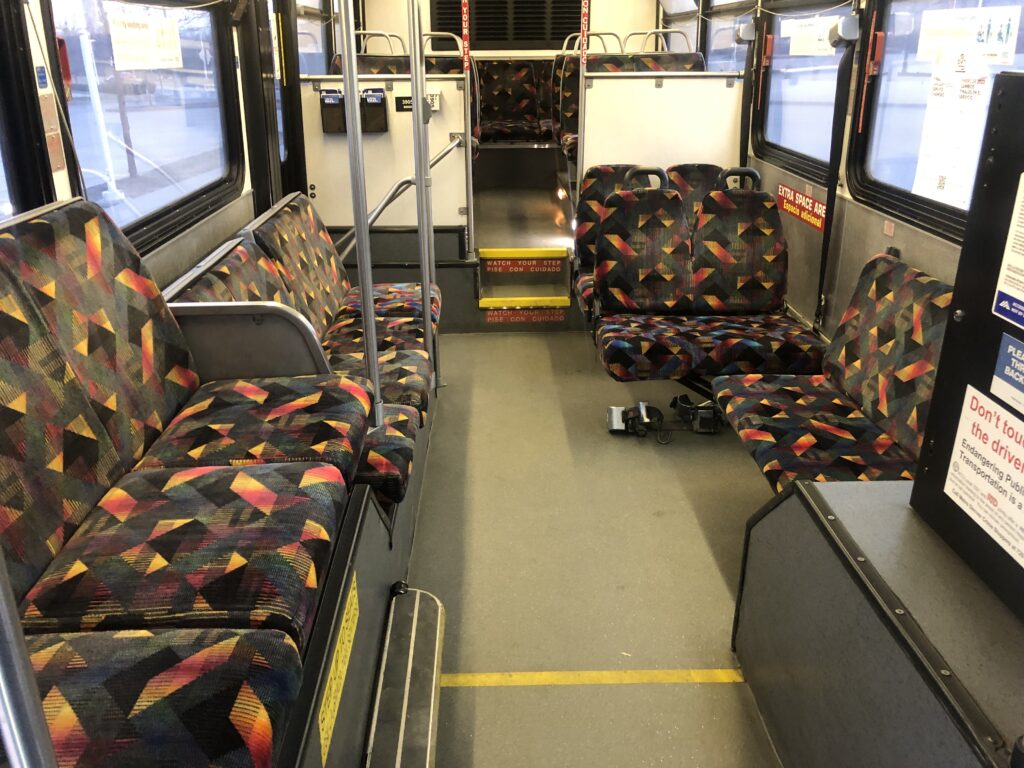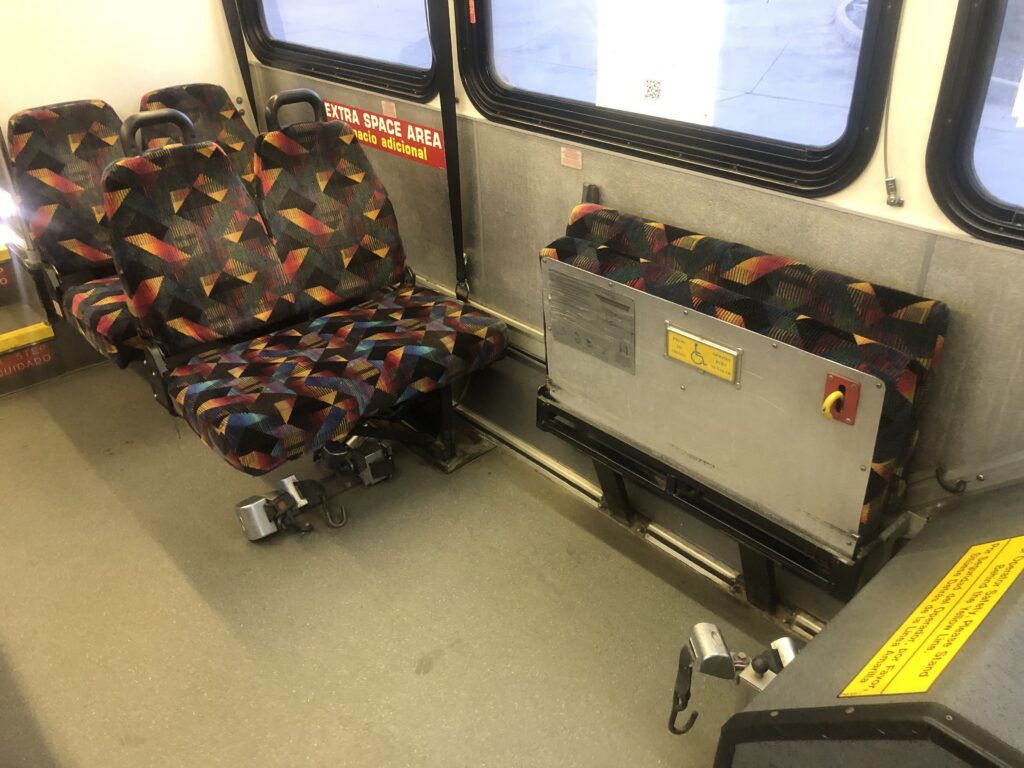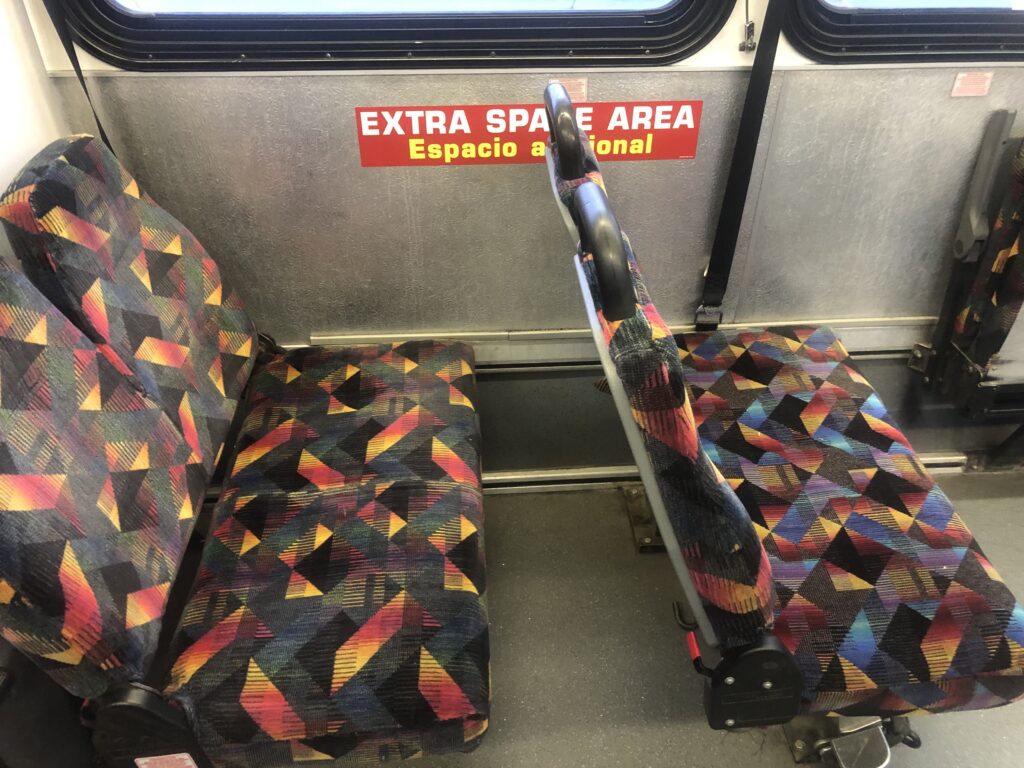 Please help us keep this page up to date by reporting any changes in RTD's bus fleet such as new advertising wrap being applied to vehicles.
Filing a report is easy!