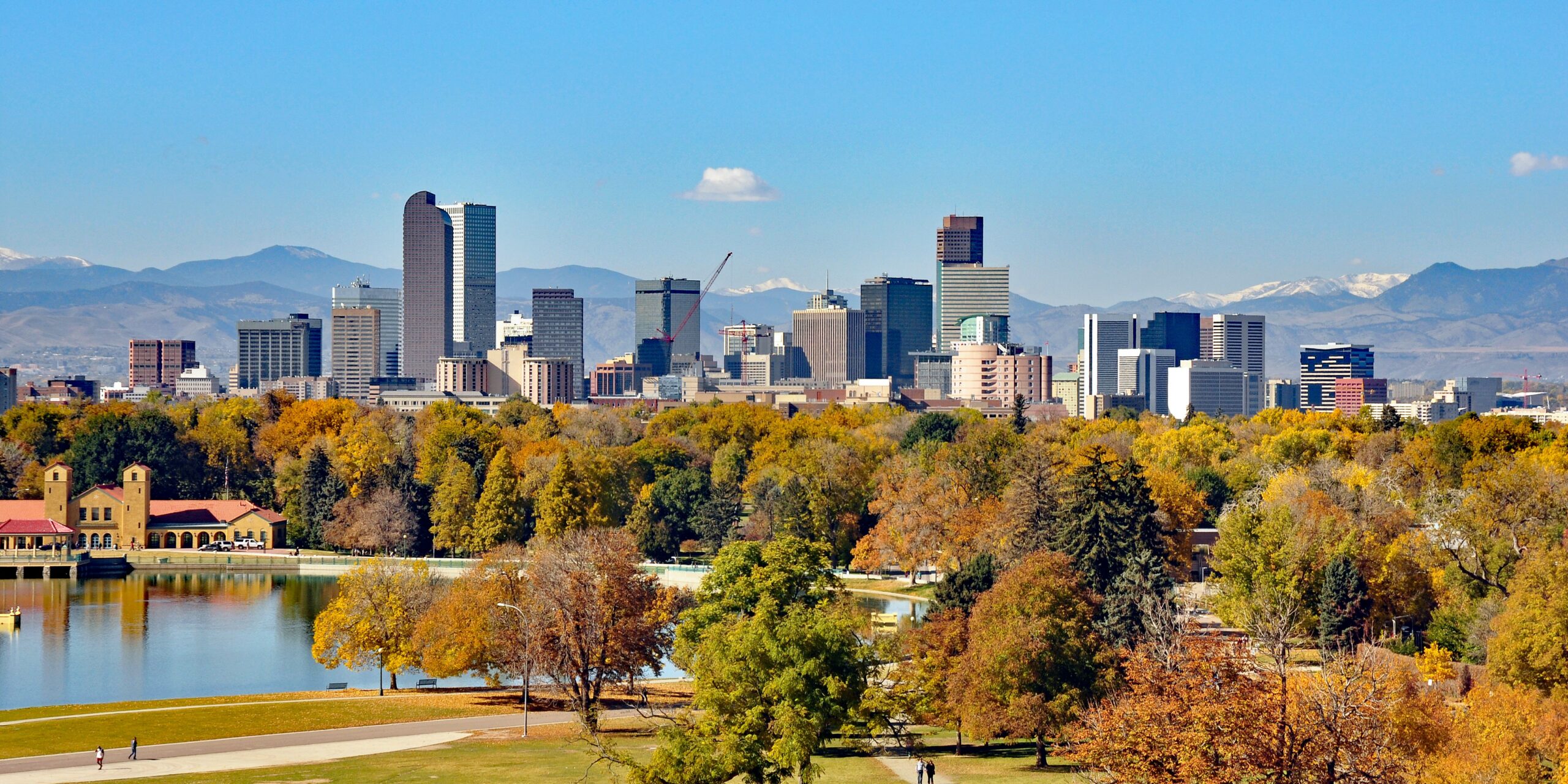 Denver Travel Guide
Denver Transit Map
Transit App
The Transit app is the leading transport app in North America.to help navigate your trip by bus and train. Transit counts millions of active users in more than 300 cities worldwide, and is now available in Chicago, Detroit and even London. Users can easily navigate the region, aided by accurate real-time bus ETAs, trip planning, step-by-step navigation, and crowdsourced real-time information with Transit's GO feature.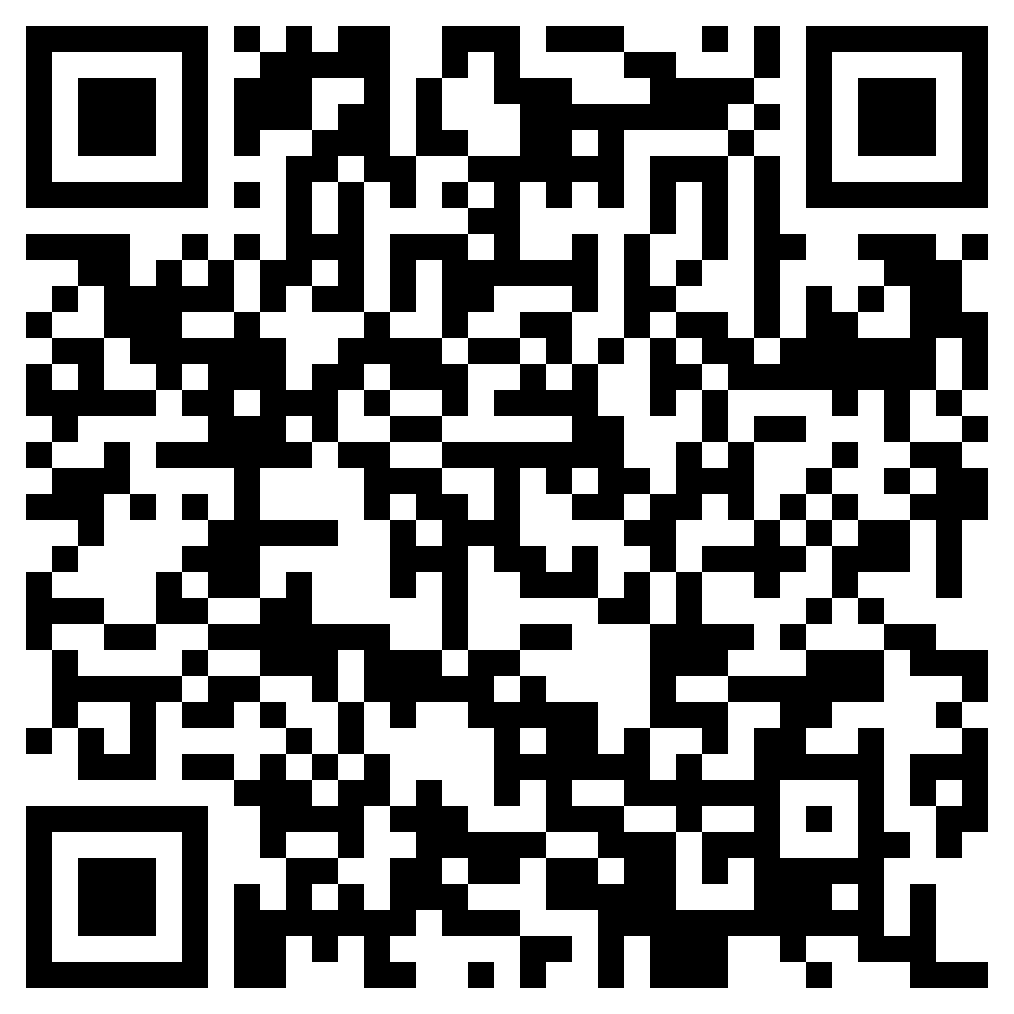 Regional Transportation District
The Regional Transportation District (RTD) operates buses, light rail, and commuter rail services throughout the Denver metro area.
Fare System
MyRide is a fare payment system that can be loaded with funds for travel. It offers discounted fares compared to cash fares and can be easily reloaded through the RTD MyRide App, online or at RTD sales outlets. It can be used with either a physical MyRide card (available at no charge from RTD) or by using a barcode in the app. MyRide features fare capping, which ensures customers never pay more than they should.
RTD's MyRide App, along with the Transit, Uber and Lyft apps, also allows you to purchase and store tickets directly on your smartphone. You can activate your ticket when boarding a bus or train and show it to the fare inspector when required.
If you prefer, you can pay with exact change when boarding buses. However, cash fares can be higher than those paid with MyRide Cards or mobile tickets.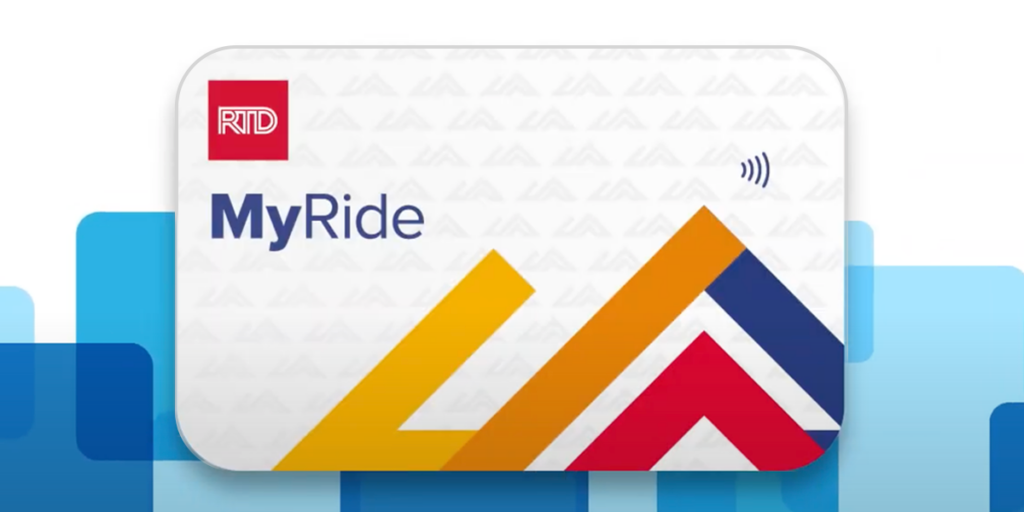 Commuter Rail
RTD operates commuter rail lines that connect downtown Denver with the airport and also neighboring cities like Aurora, Thornton and Westminster. The commuter trains offer level boarding plus multiple spots to store luggage and bicycles on board.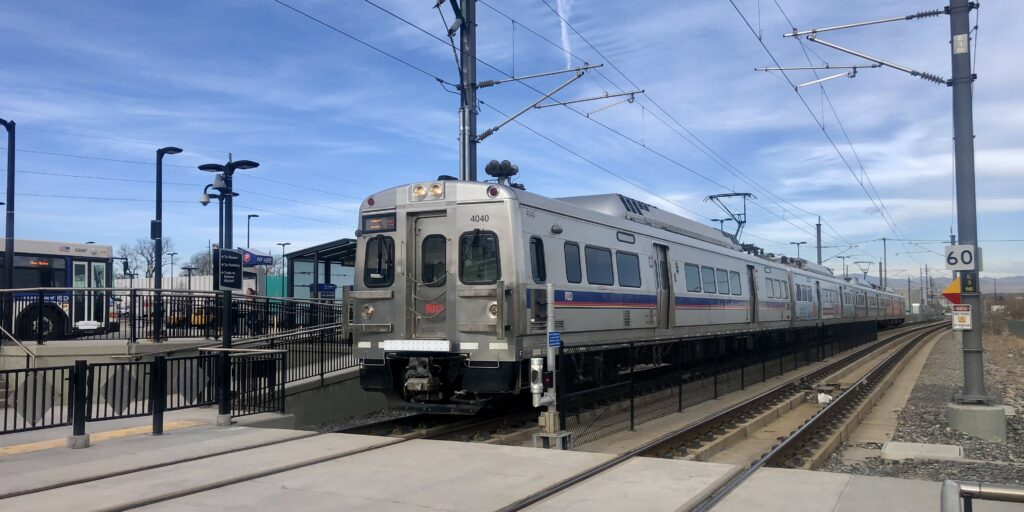 Light Rail
The RTD light rail system consists of several lines that connect Denver with surrounding suburbs. Light rail trains on most lines every 15 minutes operate all day, offering a convenient way to reach various parts of the city. Additional late night trains also operate on Fridays and Saturdays.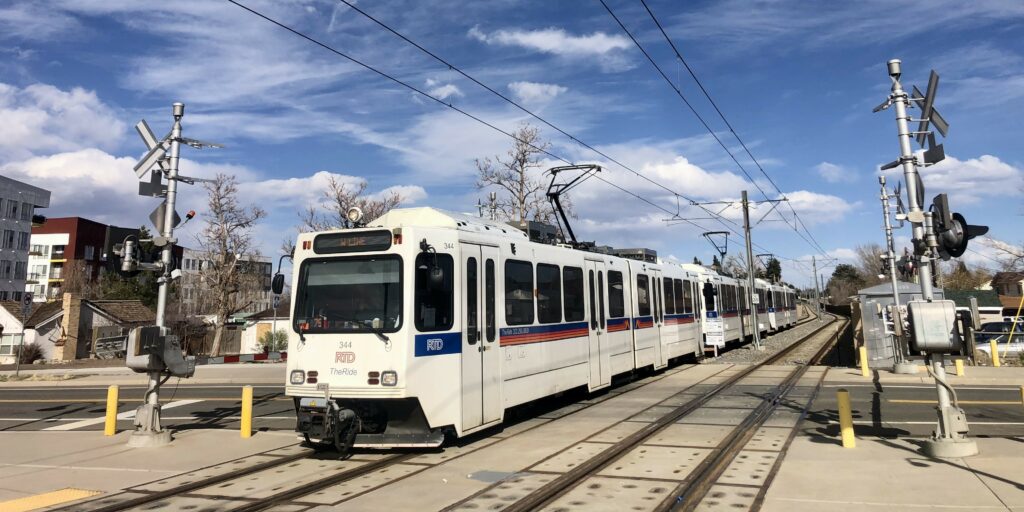 Flatiron Flyer
The Flatiron Flyer is a highway Bus Rapid Transit (BRT) service that connects Denver Union Station, Boulder and all points in-between. By travelling in the US 36 express lanes, the Flatiron Flyer offers fast frequent and comfortable transportation on this route.
Buses
RTD buses cover an extensive network of routes, making them a versatile option for getting around the city. Bus stops are clearly marked with signs displaying route numbers and schedules.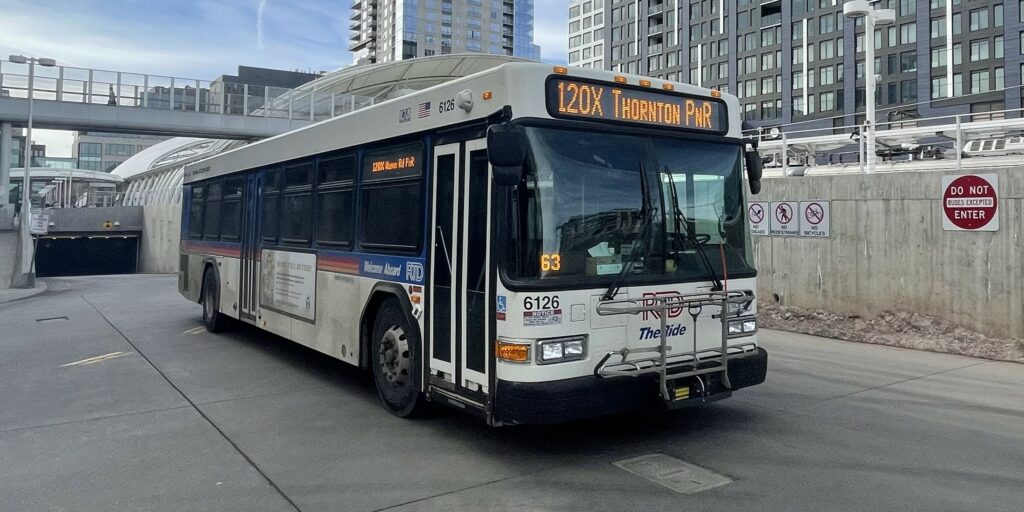 Other Public Transportation Options
Dockless Bikes and Scooters
Dockless Bikes and Scooters are an option for short trips in the downtown area. Lyft and Lime (operated by Uber) are the main providers.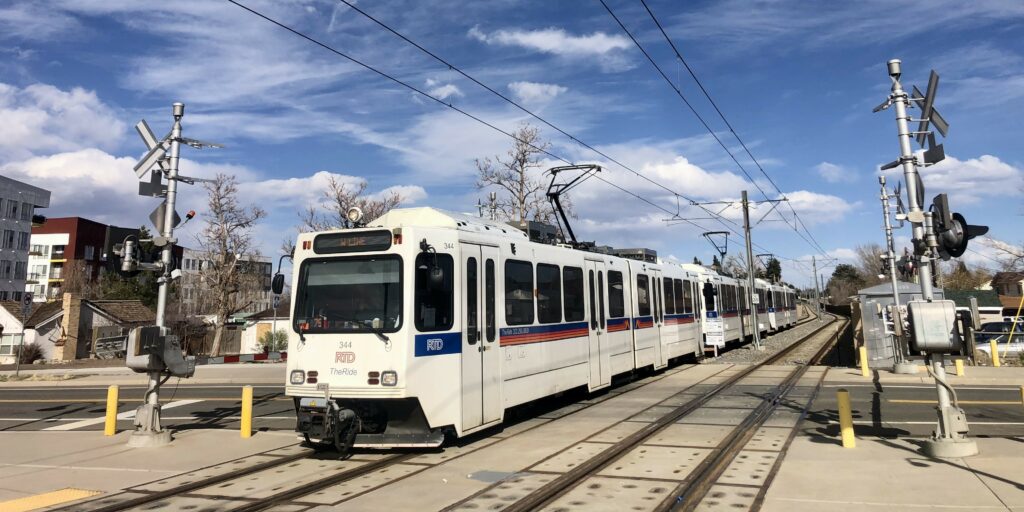 Ride-Sharing and Taxis
Services like Uber and Lyft operate extensively throughout Denver. Traditional taxis are also available, and you can hail them on the street or find them at designated taxi stands.