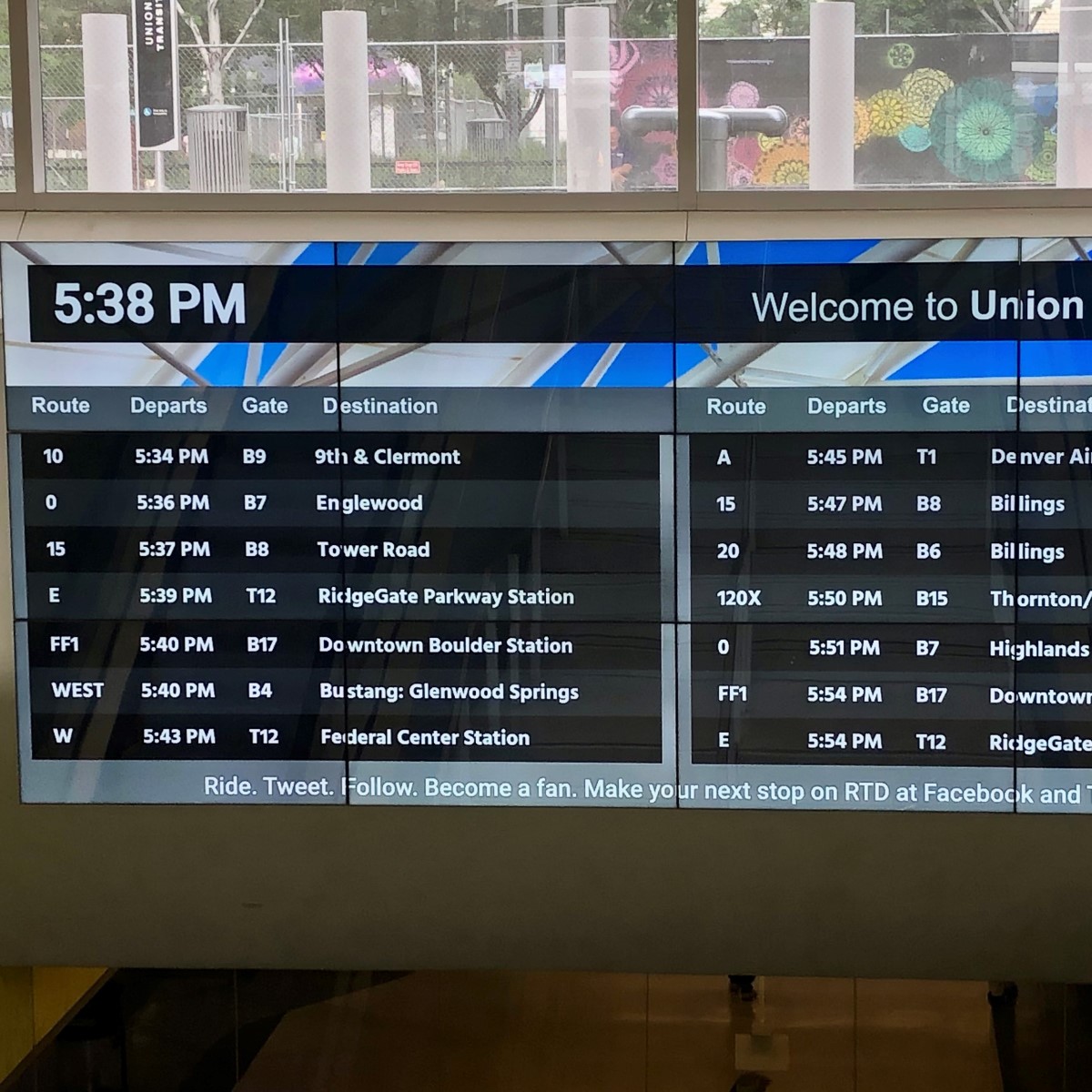 RTD Union Station Displays
The Denver Union Station passenger information displays (PIDs) serve as an essential resource in the wayfinding process that enable both new and experienced riders to make critical decisions on which downtown bus route and gate to move in the direction of. One such display exists at the Chestnut Pavilion and is especially useful for riders connecting from the E & W light rail lines to buses. By referencing the display effectively, it is not uncommon to accomplish a transfer and departure by bus in as little as 90 seconds from entering the DUS Bus Concourse.
Therefore it is disappointing that this experience has been degraded by making riders wait for up to 15 seconds while an advertisement is displayed. This also gives rise to a new safety hazard as riders often read the Chestnut Pavilion PID while descending the escalator or stairs. A full 15 seconds passing between scheduling information perversely incentivizes rider behavior by provoking incoming riders to stop and wait on the stairs until the bus and train information is displayed. This also has the potential to create a bottleneck, leading to unnecessary conflict.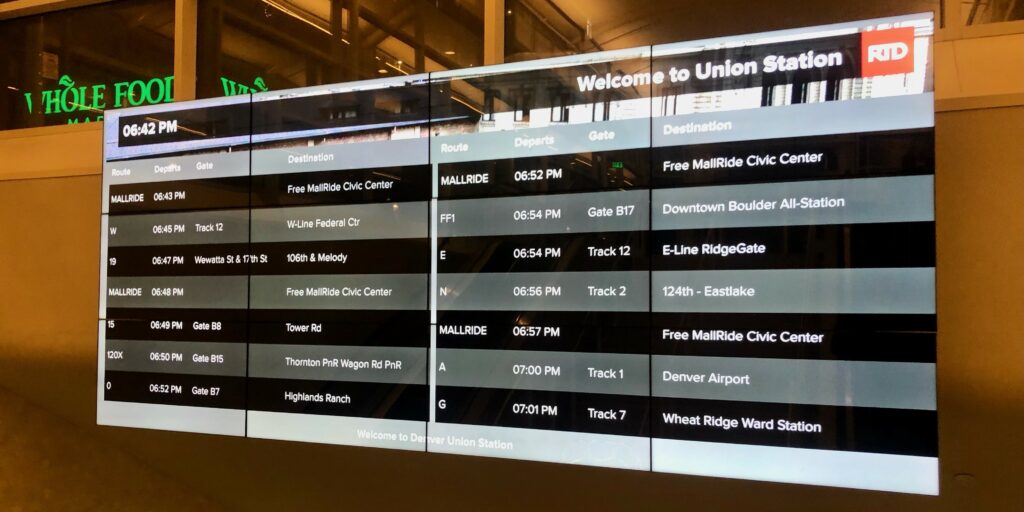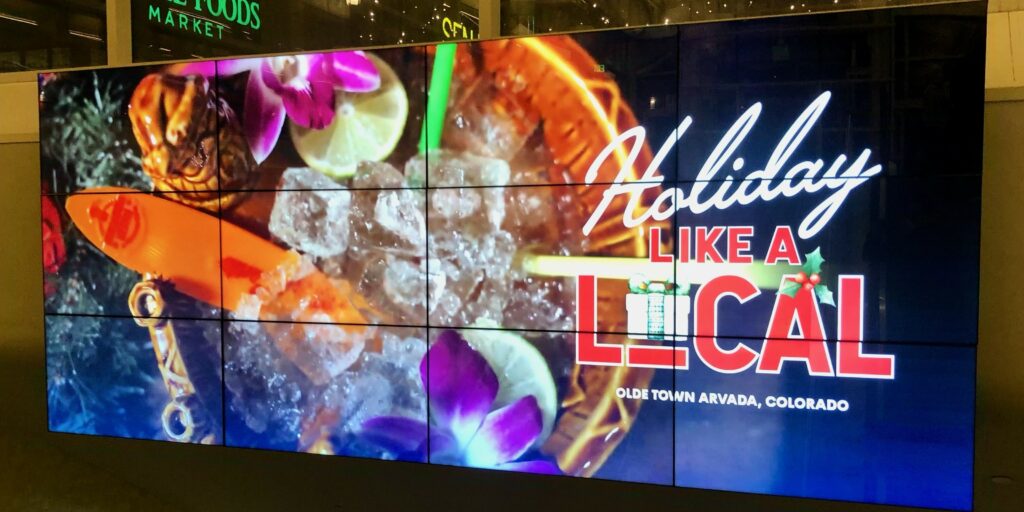 In the recent RTD Customer Experience and Community Value Research Report, satisfaction with 'Quality of Service Communications' declined from 79% in 2021 to only 59% indicating the agency needs to actively make information provision a high priority in 2023. Decisions that favor marketing over transit information are clearly at odds with any efforts to reverse this decline and put the riders first.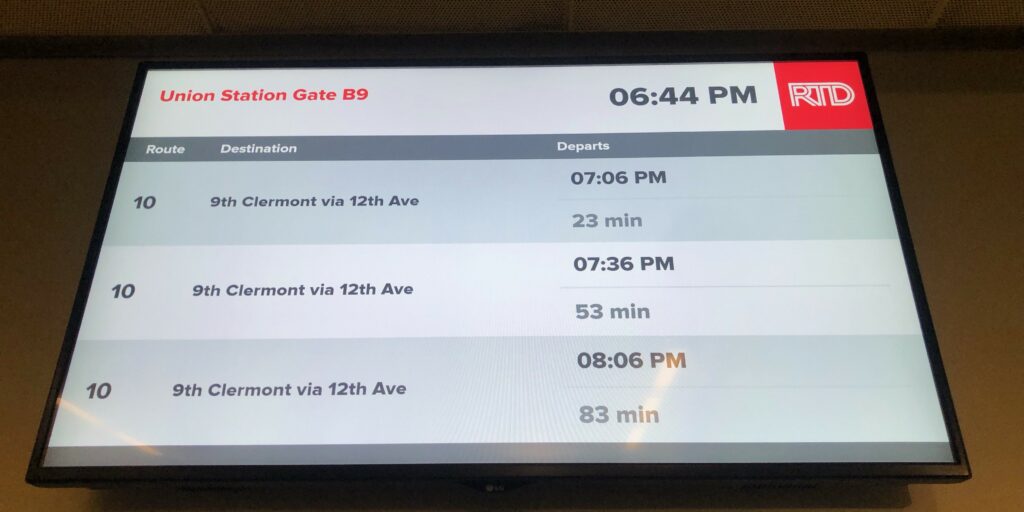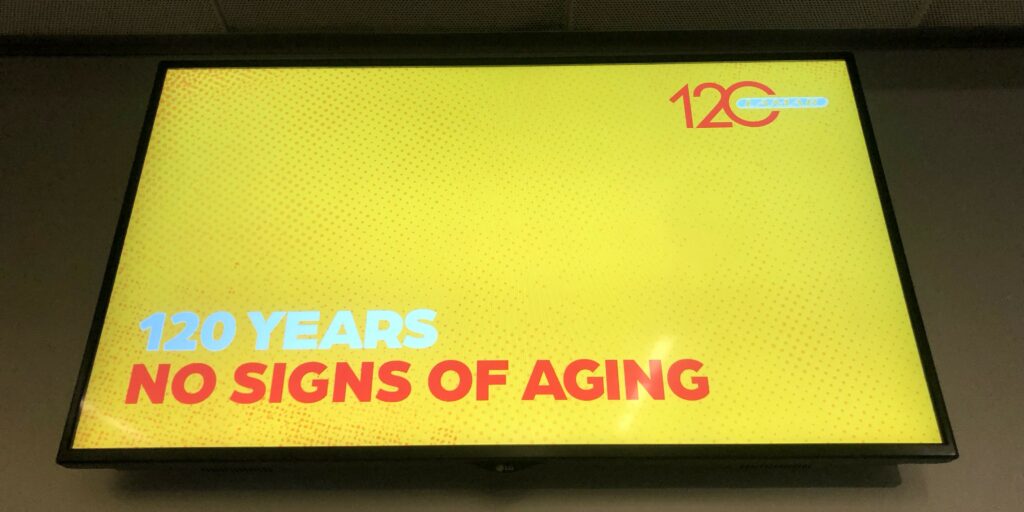 We therefore call upon RTD to return all Passenger Information Displays at Denver Union Station to display transit information 100% of the time.
Our letter to RTD…
On Dec 15th, 2022, Greater Denver Transit sent a letter to RTD outlining our concerns with advertising being mixed with transit info on the displays at Denver Union Station.
…and RTD's response.
To RTD's credit, the agency responded within three working days.
As seen on #RTDAdvertWatch.